This week, we'll celebrate Earth Day in a different way. Normally, we venture down to Brookgreen Gardens for activities they host celebrating our planet and teaching us how we can do our part to keep it clean or we head out for a community beach sweep. But given the current circumstances, we'll be sticking close to home and trying to incorporate Earth Day into our day-to-day life. Earth Day falls on Wednesday, April 22, this year, but we'll be using the whole week to teach our kids what we can about doing our part. It's the 50th anniversary of Earth Day, and it's important for us here in Myrtle Beach, South Carolina, to acknowledge this day and movement because we are home to so many amazing ecosystems and bodies of water that both locals and visitors get to enjoy.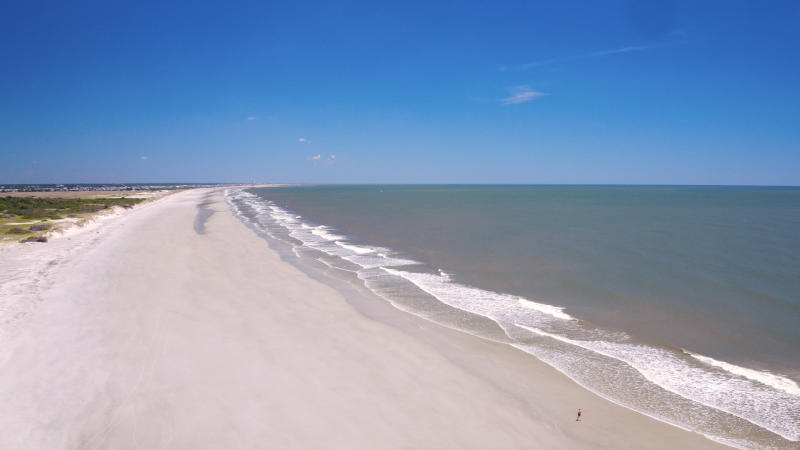 Since we're lucky enough to have the beach so close, we'll focus on the importance of cleaning up our ocean and beaches as we go for our daily walks. One of the largest ecological problems we face around the world is plastic debris polluting our oceans. Every year, countless marine animals and sea birds become entangled in or consume marine debris, which often leads to serious harm and death. But by managing to pick up some litter each time we visit the beach, we're able to make a small impact on the overall health of our planet. 
While you might not be able to join us for a beach clean up right now, there are still plenty of ways to celebrate Earth Day at home. Here are a few ideas:
Clean up your neighborhood. When you go out for a daily walk, try to collect some litter as you go. 
Try preparing a plant-based meal at home. 
Set up a recycling bin and system at home. 
Make a bird feeder using pine cones and peanut butter. (This is a favorite with our kids!)
Craft a nature collage with things you find on a walk outdoors. 
Lastly, you can join us for a live read aloud of one of our favorite children's books, Pout Pout Fish Cleans Up the Ocean, on Facebook! We'll plan on reading together this Wednesday, April 22. And be sure to tag us in any fun Earth Day initiatives you attempt!