Ice cream and The Beach go together like peanut butter and jelly – or at least we think so! The Myrtle Beach area has an abundance of local ice cream shops, as well as the chains like Ben and Jerry's and Baskins Robbins, that are a perfect place to cool off after a day of sun. We are exploring these 11 unique ice cream shops around the Grand Strand that are scooping up some classic ice cream treats, as well as milkshakes and shaved ice snowballs.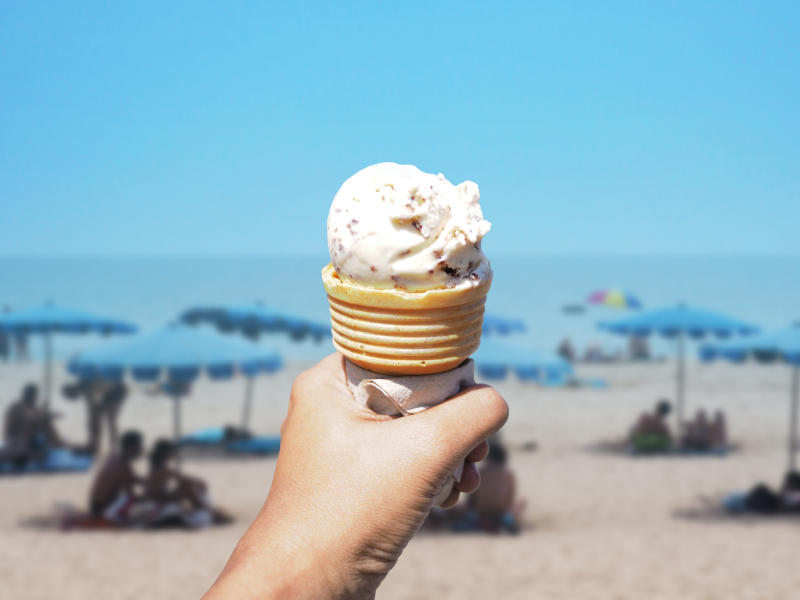 Kirk's 1890 Ice Cream Parlor – Styled to look like an old-fashioned ice cream and soda parlor, Kirk's will take you back in time while you enjoy classic ice cream desserts, like a banana splits, and over 40 homemade flavors.

Kilwins – This confection shop located in Broadway at the Beach is the perfect spot for both gourmet chocolates, candies, and fresh ice cream made daily in their family-owned store.

Crazy Mason Milkshake Bar – A wildly popular Market Common ice cream spot is mixing up elaborate milkshakes piled high with toppings, whipped cream, cookies, and more decadence.

Original Painters Homemade Ice Cream – Take a trip to a truly historic Myrtle Beach ice cream shop and enjoy classic homemade ice cream with traditional, and some wacky, flavors.

Mad Myrtle's Ice Creamery – The perfect spot for a cool treat while exploring the boardwalk, Mad Myrtle's serves hand-scooped ice cream as well as funnel cakes, cotton candy and other deliciously sweet treats.

Twisters Soft Serve – A little gem located near the MarshWalk in Murrells Inlet that is serving up vanilla and chocolate soft serve in more ways than you can count in brownie sundaes, banana splits, and fresh waffles cones.

Spencer's Snowballs – Located in North Myrtle Beach, Spencer's Snowballs offers over 40 snowball flavors, as unique as dill pickle, along with Blue Bell Ice Cream and milkshakes. Spencer's is owned by a local 16-year-old student at Carolina Forest High School, Trent Spencer.

Pelican's Snoballs – With locations in Myrtle Beach, Conway, and Murrells Inlet, Pelican's offers over 100 flavors and toppings for their famous shaved ice to enjoy on their expansive outdoor patios.

Sweet Molly's Creamery – This creamery is located in Barefoot Landing and offers over 22 flavors that can be made into sundaes and milkshakes with a variety of toppings. They also offer frozen yogurt, sorbet and sugar-free ice cream.

Meyer's Ice Cream Parlor – Located near Ocean Lakes Campground and Surfside Beach, this locally owned ice cream shop offers 50 flavors including soft serve, ice cream cakes, and more.

Buzzed Bull Creamery – New to the Myrtle Beach area, the Buzzed Bull Creamery scoops up specialty ice cream that can "buzzed" with different types of alcohol through the innovative use of liquid nitrogen.
Visit our dining page for more delicious, local Grand Strand restaurants!