Spring is a great time of year to look ahead at the coming months and plan a weekend getaway. For those with their eyes set on Myrtle Beach for travel this year, checking out the area's upcoming events for 2022 is a great way to springboard vacation planning and center your itinerary around a fun festival or activity. Here is a list of some upcoming 2022 festivals and events to attend in the Myrtle Beach area: 
Run to the Sun Car Show
March 17-19, 2022
The Pee Dee Street Rodders host the Run to the Sun Car Show, one of the largest car shows in the Southeast, each year at 2501 North Kings Highway in Myrtle Beach. The show brings over 3,000 pre-1989 cars and trucks from across North America together for the weekend-long event. Attendees can visit the show from 8 a.m. to 5 p.m. Daily tickets range from $10 to $15 and kids under age 12 are free.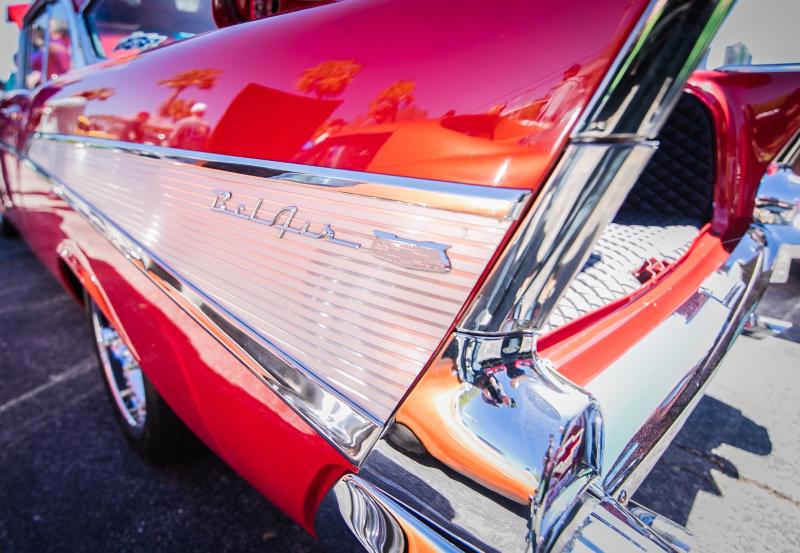 1st Annual Family Spring Fest at The Market Common
March 26, 2022
This free family celebration of springtime will last from 11 a.m. to 2. p.m. on Deville Street in The Market Common. The festival will include inflatables, spring crafts, face painting, balloon art and more, along with vendors offering food and beverages for sale. 
Town of Surfside Beach's 11th Annual BBQ Festival
March 25-26, 2022
This two-day culinary festival features an "Anything But BBQ" event on Friday, March 25, from 5 to 7 p.m. where vendors will be on site to sell their favorite non-BBQ dish, while Saturday, March 26, is all about BBQ from 10 a.m. to 4 p.m. The event is free to attend but all food and beverage items will have a cost.
Myrtle Beach Food Truck Festival
April 1-3, 2022 
The always popular Myrtle Beach Food Truck Festival will be held at the Burroughs and Chapin Pavilion Place in downtown Myrtle Beach. The Myrtle Beach Food Truck Festival will be open Friday, April 1, from 5 to 9 p.m.; Saturday, April 2, from 11 a.m. to 7 p.m.; and Sunday, April 3, from 11 a.m. to 5 p.m. The event is free to attend but all food and beverage items will have a cost. Attendees can expect live music and a wide variety of food selections. 

14th Annual Dragon Boat Festival
April 30, 2022
The annual Dragon Boat Festival takes place at Grand Park at The Market Common from 9 a.m. to 4 p.m. on April 30, 2022. Teams of 20 paddlers and one drummer compete throughout the day, racing for the fastest time in their division. This fundraising event is free to spectators and in addition to the races, attendees will enjoy a live DJ, awards ceremony, food and drink vendors, entertainment and a Family Fun Zone.
5th Annual Ocean Drive Beach Music Festival 
May 7, 2022
This annual outdoor beach music festival is popular with both locals and visitors. General admission tickets are $25 per person and gates open at 10 a.m. Schedule to perform this year are: Gary Lowder & Smokin' Hot, Band of Oz, Cat 5 Band, and Jim Quick & Coastline. The music festival will take place on a stage in the parking lot between Main Street and First Avenue South in North Myrtle Beach. 
World Famous Blue Crab Festival
May 14-15, 2022
Located along the Historic Little River Waterfront in Little River, South Carolina, the World Famous Blue Crab Festival is one of the largest festivals in the Southeast. The two-day event features outstanding seafood, live music, children's activities and hundreds of arts and crafts vendors. Tickets cost $5 per day for adults, while children ages 12 and under are free. 
Military Appreciation Days Parade, Family Picnic and Exhibits 
May 28, 2022
Military Appreciation Days is a month-long celebration in May that features various free events, including an outstanding parade and family picnic beginning at 10:30 a.m. on May 28, 2022, that is free to attend. For nearly 50 years, Myrtle Beach was a military town and Military Appreciation Days is a way to both honor that history and recognize those who serve our nation. The parade and picnic take place at The Market Common, where there will also be live music and military exhibits and displays.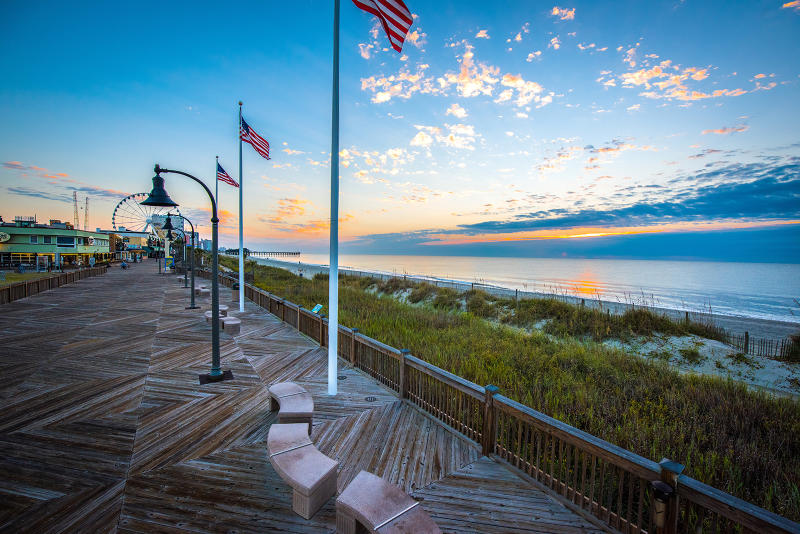 66th Annual Sun Fun Festival
June 4-6, 2022
This three-day festival features an array of fun family activities, including the Sun Fun parade on May 7, 2022, at 10 a.m. Celebrate the start of summer with live music at Plyler Park in downtown Myrtle Beach and take advantage of free live entertainment. The Sun Fun Festival is free to attend though vendors will be on site with items like food and beverages for purchase. 
Carolina Country Music Fest
June 9-12, 2022
Carolina Country Music Fest (CCMF) is a four-day oceanfront party for all country music lovers. Located at the Boardwalk in downtown Myrtle Beach, CCMF is 18 acres of fun, sun, and country music. Attendees will have the chance to see their favorite country artists performing live, such as Luke Bryan, Jason Aldean, Keith Urban, Chris Lane,  Chris Rice and The Marshall Tucker Band, and more. Tickets prices and packages vary, and more information—including a full lineup—can be found on our website!
Little River ShrimpFest
October 8-9, 2022
The 17th Annual Little River ShrimpFest is a two-day festival along the historic Little River waterfront. Attendees can expect to enjoy live music on two different stages, balloon artists, stilt walkers, kids activities and over 100 different vendors, from arts and crafts to community organizations. Local restaurants will serve up shrimp and other fresh local seafood and other food items will be available for purchase from a variety of vendors. 
Loris Bog-Off Festival
October 15, 2022
This huge, annual food festival celebrates a local speciality, chicken bog! The festival lasts from 9 a.m. to 9 p.m. and draws thousands of attendees to Loris each year. Beyond chicken bog and other southern food, attendees can expect to find live music, arts and crafts, children's activities and other entertainment, along with a fireworks show at the close of the festival.
Myrtle Beach Mini Marathon
October 15-16, 2022
The 13th Annual Myrtle Beach Mini Marathon is on Saturday October 15, 2022, and Sunday October 16, 2022. It offers a variety of racing events. The Myrtle Beach Mini Marathon boasts over 5 miles of oceanfront running along its half marathon course. The Coastal 5K runs through beautiful Market Common, and the Doggie Dash makes one loop around Grand Park Lake in Market Common. 

Myrtle Beach Jazz Festival
October 15-17, 2022
This free jazz festival draws attendees from all over the Carolinas and beyond for its great music, good food, adult beverages, children's activities, vendors and more. The festival is held on historic Carver Street in Myrtle Beach.
Myrtle Beach Jeep Jam
October 28-30, 2022
This three-day Jeep-centered festival allows Jeep owners and enthusiasts the opportunity to highlight their vehicles and connect with other Jeep lovers. The festival includes a series of events, including an obstacle course, car show, vendors and entertainment, and daily 'beach crawls.' 
Dickens Christmas Show & Festival
November 10-13, 2022
The Dickens Christmas Show is an annual holiday event comprised of shops, entertainment, and festivals all within an award-winning Victorian Marketplace located at the Myrtle Beach Convention Center in downtown Myrtle Beach. Over 100 vendors make it a great way to kick off holiday shopping. General admission tickets usually cost around $10.