Saturday, October 19, 2019, will mark the 40th year that Loris, South Carolina, has hosted the ever-popular Loris Bog-Off Festival. The festival, sponsored by the Loris Chamber of Commerce, happens on the third Saturday in October every year in downtown Loris. While the fun, family-friendly event initially began as a chicken bog cooking competition, it has transformed into a huge celebration over the past four decades. The thousands of attendees that go now get to experience an entire day packed with entertainment, vendors, food, and fun for all ages.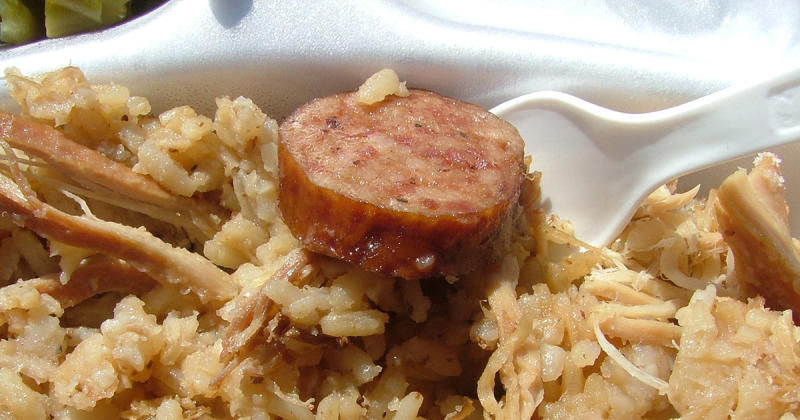 Chicken bog remains the star of the festival, however. The regional dish is delicious and consists of chicken, rice, sausage, onions and spices that vary from chef to chef. There are many variations and takes on this basic recipe but they generally have one thing in common: they're all good. Attendees can find plates of the mouth-watering Southern dish at a reasonable price while perusing over 200 vendors, two stages of entertainment (featuring local dance schools, school choruses, and local bands) and a huge children's area. The festival closes with a huge fireworks extravaganza and a free concert from a nationally-known act. 
There is a lot to love about this festival. Certainly, being able to visit and spend time in Loris, South Carolina, is always a treat. It's a lovely small town located slightly inland from the Grand Strand's coastline and offers a lot of traditional Southern charm to visitors. The festival also occurs during one of my favorite month's here in the Myrtle Beach area—October! The humidity is long gone and the temperatures are about ideal every time we've attended the Loris Bog-Off Festival. And lastly, it's a great spot to track down excellent funnel cakes and soft-serve ice cream, two things I'm daydreaming about this pregnancy.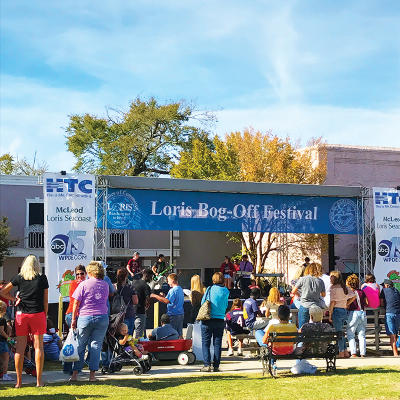 If you plan on attending, make sure you check out our events calendar before you come. There are lots of events that happen during the month of October, so you may be able to incorporate more than one festival or special event into your itinerary. I'd also be sure to bring some cash along to this festival. While many vendors take cards, I remember needing cash for a few things I wanted in past years. For more information on the 40th Annual Loris Bog-Off Festival, visit the Loris Chamber of Commerce's website at www.LorisChamber.com or the Loris Bog-Off Festival Facebook page.
Click here to learn more about Loris, South Carolina.