Between the non-stop activities of summer and hectic holiday season, fall is a perfect time to take a break and unwind in Myrtle Beach. With its miles of sandy beaches, warm weather and calming activities, it's easy to stretch out your summer – and your body –  for maximum relaxation. Here are just a few ways to stretch your body this fall in Myrtle Beach:
Stretch your legs along our 60 miles of beautiful beaches. Wherever you are along the coast, you can take a relaxing walk along the shore with stunning views guaranteed. Bring a beach chair to your favorite piece of the coast and just spend the day stretched out under the sun for maximum calm.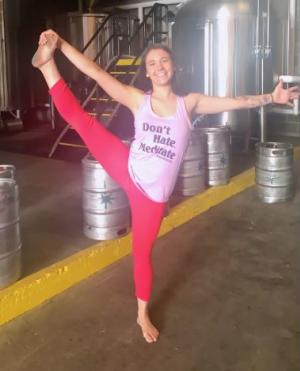 Yoga
Looking for a guided stretch? No matter where you are in Myrtle Beach, you can try one of the area's many yoga classes. Find your center on the southside at Inlet Yoga in Murrells Inlet, visit Shanti Yoga in North Myrtle Beach for a Vinyasa class or stay in the heart of Myrtle Beach for a meditation or reiki session at Yoga in Common. For a different yoga experience, visit New South Brewery each Sunday morning at 11 a.m. for Namaste with a Beer, where for $10 you get a yoga class followed by a beer. Just make sure to bring your own mat, towel and water bottle!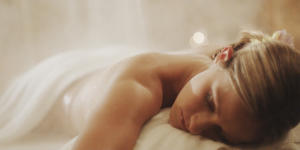 Massage
There's no more tranquil way to stretch your body than with a massage and Myrtle Beach doesn't disappoint. Leave your stress behind as you enjoy a massage then step into the outdoor garden sanctuary or meditation lounge at the Cinzia Spa. Enjoy a therapeutic massage incorporating herbal hot packs to relieve muscle tension and relax the mind at the Hibiscus Spa or have a therapist create a customized massage at the Awakening Spa.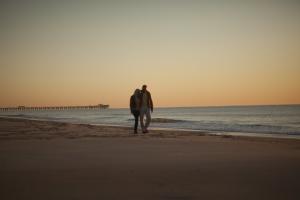 Whether you like natural beauty or nostalgic excitement, Myrtle Beach is the perfect place to stretch your legs. Spend the day at Huntington Beach State Park hiking along the trails and numerous boardwalks that extend into saltmarsh and freshwater lagoons for wildlife viewing or hit the trails at Myrtle Beach State Park to pass through a forest of oaks, magnolias and more before ending at the beach. For a more leisurely stroll, immerse yourself in Brookgreen Gardens, a more than nine thousand acre botanical garden and sculpture park full of natural beauty, art and Lowcountry history. Don't miss a walk along the historic Boardwalk to see the iconic sites of Myrtle Beach!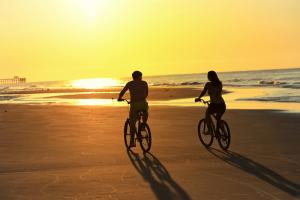 If biking is more your speed, check out the Waccamaw Neck Bikeway. "The Neck" is an 18-mile, paved pathway that travels from Garden City to Pawley's Island with numerous sites to see along the way. If you prefer an even easier way to travel on wheels, take a Segway tour of Huntington Beach State Park or the woods of North Myrtle Beach for a more leisurely tour of the scenery.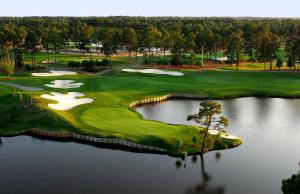 Of course there's no better way to stretch your body in the Myrtle Beach area than playing a round of golf. You'll work every muscle in your body as you swing away on the area's 90 courses. Challenge yourself by playing on spectacular courses designed by legends including Arnold Palmer, Jack Nicklaus and Greg Norman.