The Myrtle Beach area is home to two outstanding South Carolina State Parks: Myrtle Beach State Park and Huntington Beach State Park.  As an outdoor enthusiast, I enjoy spending time in both of these parks throughout the year. In fact, we're annual pass holders--something I definitely recommend investing in if you are a South Carolina resident.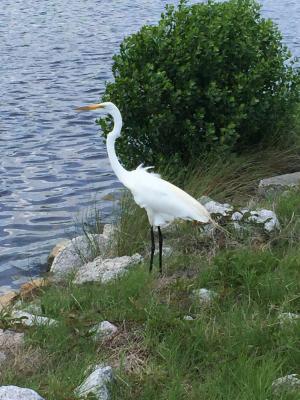 When we're on the southern end of the Grand Strand towards Murrells Inlet and Pawleys Island, I always like to stop at Huntington Beach State Park. The park is home to a wide, pristine beach, over 300 species of birds and other wildlife, excellent nature trails and a nature center. But perhaps most unique to the 2500-acre coastal preserve is Atalaya Castle, the striking, Moorish-style winter home of Archer and Anna Hyatt Huntington. Archer Huntington was a well-known philanthropist and his wife, Anna Hyatt Huntington, was a noted 20th-century sculptor. The couple left both the park and nearby Brookgreen Gardens as their legacy, and I am so glad they did!
While I love the nature trails and programs the parks offer (the first time I went crabbing was through a program at this park!), it's Atalaya that I find most captivating as an adult. The home was built during the Great Depression by local workers and was designed to withstand hurricanes. Anna Hyatt Huntington's studio was located on the property and many of her significant works were sculpted here. Several of those pieces can also be found in adjacent Brookgreen Gardens.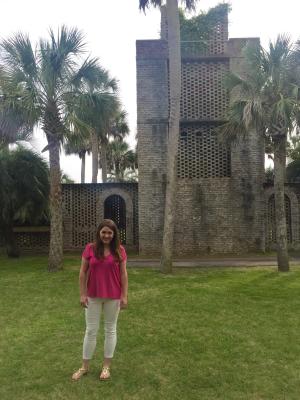 But outside of the culturally and historically important aspects of Atalaya and the Huntington family, the park as a whole is just plain fun to visit. The state park is home to over 100 campsites, and I can personally attest to the fun we had camping here over the years as children growing up along the Grand Strand. I even have vivid memories of rangers coming around to the campsites and telling ghost stories!
If you're not a camper, and perhaps staying closer to central Myrtle Beach, I still recommend a visit. It's easy and enjoyable to split a day trip between Huntington Beach State Park and Brookgreen Gardens. Huntington Beach State Park is also dog friendly, and dogs are allowed almost anywhere in the park as long as they are on the leash. The north end of the beach, park buildings and Atalaya are the only 'no-dog zones.'
The cost to enter the state park is $5 for adults, $3 for children ages 6-15 and free for children 5 and under. If you plan on exploring Atalaya while you're in the park (which I highly recommend), plan on paying an additional $2 for anyone over the age of 6. Lastly, programs change throughout the year, and Huntington Park even hosts a large arts event annually. Keeping that in mind, I definitely recommend checking out their website and calendar (www.southcarolinaparks.com/huntington-beach) before you plan your trip.
Learn More About Huntington Beach State Park in this Video