The gift of travel is a hot item this holiday season
Most Americans had to cancel their 2020 travel plans due to Covid-19, and no one is very happy about that. Beside the fact that the pandemic has crushed the hospitality industry, there's a human aspect to this crisis that isn't being addressed. People need people, and they need to unwind and escape the rigors of everyday life—especially life in 2020.
According to the US Travel Association, taking time off greatly benefits Americans:  it is essential to a person's overall wellbeing, and it strengthens personal relationships, improves professional performance and promotes overall health and wellness.
For people who love to travel, the suffering is real. So, if you have a "traveler" in your life, we have an idea for you. Why not give the gift of travel? Purchasing gift cards for a future visit to a favorite Myrtle Beach hotel or resort is an amazing way to show you care, and it offers something to look forward to when travel will be more convenient.
One of Visit Myrtle Beach's favorite travel families, the Makepeace's of Ytravelblog.com, received a special surprise! The gift of travel is amazing for every travel lover.
Lodging Deals on Flexible Future Travel
Many Myrtle Beach resorts offer "risk free" reservations and gift cards too! You can find some great deals here:
Myrtle Beach Hotel Deals - Myrtle Beach Vacation Deals | Visit Myrtle Beach SC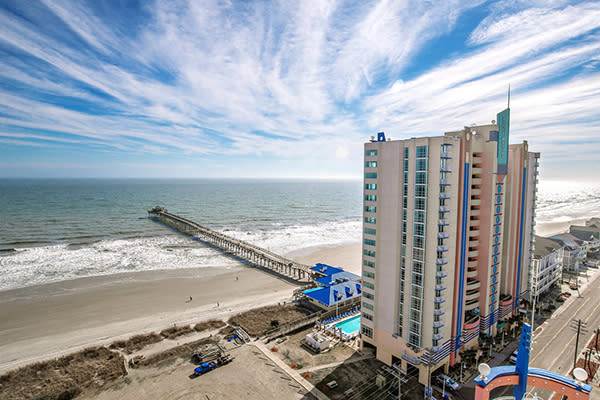 Vouchers and Coupons for Grand Strand Amusements and Attractions are Available
If providing a gift certificate for a resort stay isn't in your budget, another great gift to consider for your future traveler is a voucher for their favorite Myrtle Beach attraction. Shows, golf courses, watersports, and other attractions offer gift certificates, and you can even find coupons and special deals here:
Myrtle Beach, SC Amusements and Attractions Coupons to Print (visitmyrtlebeach.com)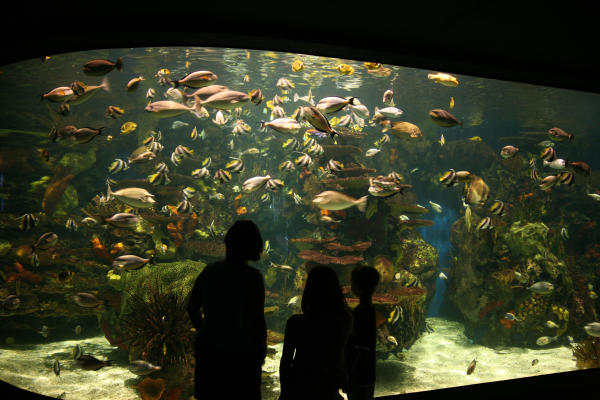 Retailers Offer Great Shopping Opportunities
Grand Strand shopping centers like Tanger Outlets, Coastal Grand Mall and even Broadway at the Beach or Barefoot Landing all serve as magnets for shoppers. With loads of beachwear stores, it is easy to find Myrtle Beach accessories and beach necessities. And don't forget the Gay Dolphin, in downtown Myrtle Beach. Each Grand Strand community offers boutique shops, and an opportunity to "shop local." Gift cards are available at most retail locations.
Myrtle Beach Shopping, Outlet Malls, Stores | Visit Myrtle Beach, SC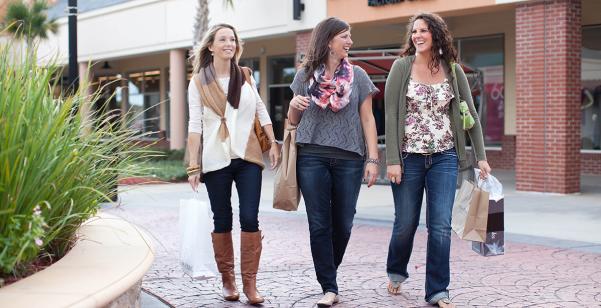 At first glance, shopping at chain retailers might not seem like it's helping the local economy. While it's true that most revenue from chain stores goes back to the national retailer, the local sales tax money goes to support the local government, which provides assistance to the community and its businesses.
Shopping at these businesses also helps ensure jobs for the people who work at the stores. Leisure and hospitality in the Myrtle Beach area make up 28% of jobs, whereas retail makes up another 20%.
If not a lodging facility, gift cards to a favorite Grand Strand restaurant for a future visit also makes great sense. And it will go far to help area hospitality businesses survive. Businesses have been devastated by the Covid crisis, and many won't survive. So, purchasing gift cards and gift certificates for use in the future will not only help a loved one, it will also help the destinations they love.