October is one of my favorite months here along the sunny Grand Strand. Summer heat has begun to subside along with the humidity, and it's an all around great time to be outdoors—especially with little ones! This month also offers a ton of free festivals and events, and I've included five of my kiddos' favorite October festivals below. We also have a ton of neat activities scheduled for Halloween, as well, and we'll share those in a coming post!
1. Brookgreen Gardens Harvest Home Weekend Festival
This two-day celebration of the fall season offers a variety of fun family activities. Enjoy hay rides, pumpkin painting, live entertainment, scarecrow building, wool spinning and more in one of the most picturesque locations along the South Carolina coastline. Admission to the festival is free with admission into Brookgreen ($18/adult, $16/young adult, $10/children ages 4-12, Free/3 and under), and the festival runs from 9:30 a.m. to 4 p.m each day. Brookgreen Gardens is located at 1931 Brookgreen Garden Drive in Murrells Inlet, and more information on their fall events can be found online at Brookgreen.org.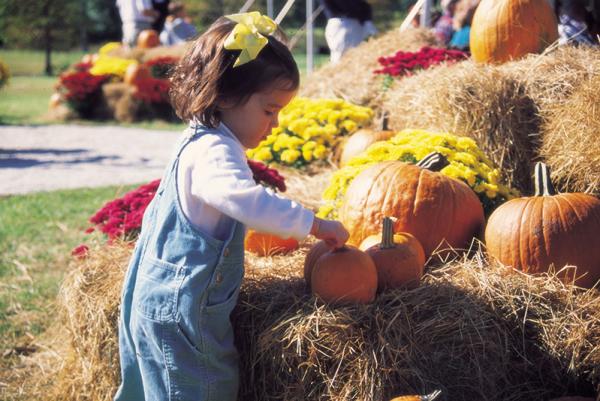 2. 11th Annual Myrtle Beach Oktoberfest
The annual Myrtle Beach Oktoberfest offers plenty for both kids AND adults over the span of two days. Beginning on Friday, October 11, 2019, from 4 p.m. to 9 p.m. and continuing on Saturday, October 12, from 11 a.m. to 7 p.m., families will find plenty of fall activities, including a pumpkin patch, face and pumpkin painting, hayrides, inflatables, a petting zoo, scarecrow making and costume contests. Adults in attendance will also appreciate live music by the Channellheimer Oompah German Band and others, as well as an extensive Oktoberfest bier selection. The festival is free to attend and takes place at the Grand Park at The Market Common in Myrtle Beach. More information can be found online at nspromos.com/mb-oktoberfest.
3. 15th Annual Little River Shrimp Fest
The scenic backdrop of the Little River waterfront along the Intracoastal Waterway makes this family-friendly festival worth checking out. Both Saturday, October 12, 2019, to Sunday, October 13, 2019, festival goers will have the chance to sample some of the best local seafood to be found along the Grand Strand, while enjoying a children's play area, a wide variety of vendors, live entertainment and more. Food and beverage vendors are aplenty at this festival, so be sure to come hungry. Admission is $4/per day if tickets are purchased in advance and $5 per day if purchased at festival entry. Children under the age of 12 are free. For more information visit LittleRiverShrimpFest.org.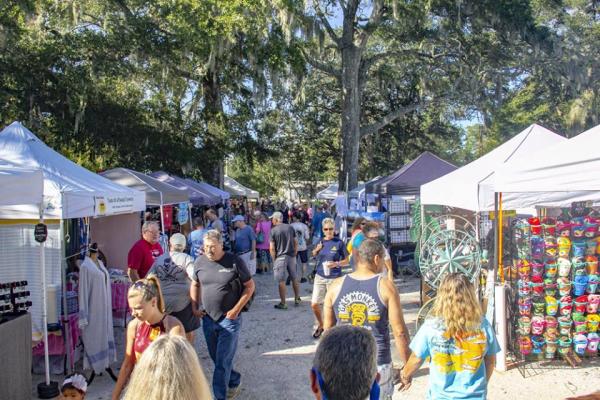 4. 27th Annual St. John's Greek Festival
This annual festival is beloved by locals, and always boasts a fun lineup of family-friendly activities. Namely, kids (or at least mine) seem to love the live music and traditional Greek dancers and parents love the authentic Greek food offered. This festival spans four days, October 17 through October 20, 2019, so there are plenty of opportunities to get your Greek on. The entire festival takes place at St. John the Baptist Greek Orthodox Church, located at the intersection of 33rd Avenue North and Highway 17 Bypass in Myrtle Beach, and opens at 11 a.m. each day except for Sunday, when it opens at 12 p.m. For more information, visit StJohn-MB.org.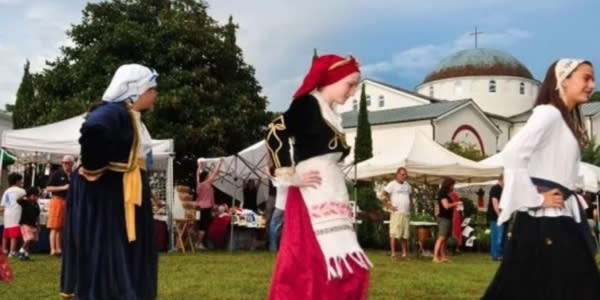 5. 40th Annual Loris Bog-Off Festival
This festival is an October institution here along the Grand Strand, and celebrates its 40th year this year! The Loris Bog-Off is a celebration of all things chicken bog—a regional dish of chicken, rice, onion, spices and other ingredients—and takes place in downtown Loris, South Carolina. It's free to attend the one-day festival, and events begin at 9 a.m. on October 19, 2019. Families can expect to find hundreds of vendors, a chicken bog cooking contest, live concerts, a car and tractor show, fireworks, inflatables and so much more. For more information, visit LorisChamber.com.