The small town of Aynor, South Carolina, lies about 30 miles inland from Myrtle Beach, South Carolina, and is celebrated locally for its friendly sense of community and its large annual Harvest Hoe-Down Festival. Aynor was incorporated as a town in 1913 and served as a hub for the production of turpentine, tobacco, and cotton in its heyday.
The "Little Golden Town" still feels largely agricultural, hosting events like the Golden Town Market (with everything from fresh produce to homemade goods) from June 1 to August 31 on Main Street. If you're interested in locally-sourced, farm-to-table products, Southern hospitality, and small town charm, Aynor might be the perfect addition to your Grand Strand itinerary.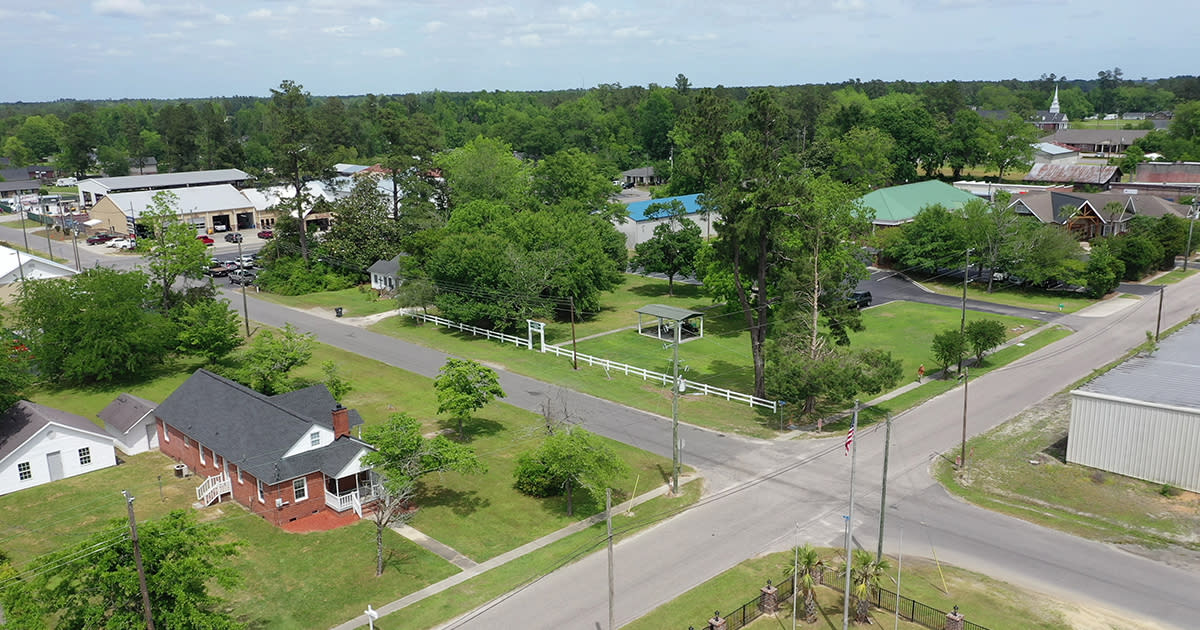 If you take a trip inland to Aynor, here are a few things worth checking out:
The Annual Harvest Hoe-Down Festival. This annual event marks its 40th year this coming September 21. The Hoe-Down Festival is a celebration of country living, and the day is packed with family fun and entertainment. Find live music, kids activities, street dances and hundreds of vendors, with a parade kicking off the fun at 10 a.m. The Hoe-Down concludes with a 'Street Dance' from 6:30 to 9 p.m. Make sure you go hungry, as it's a great spot to find chicken bog, along with other great food items.
 
The Golden Town Market. This neighborhood farmers market is held weekly during produce season at 600 South Main Street in Aynor. Products for sale include handmade items, fruits, vegetables, herbs, meat, dairy, seafood, baked goods, wines, ciders, jams and jellies, nuts, honey and other specialty food items made with South Carolina ingredients. It's a great example of farm-to-family consumerism, and helps support and strengthen Aynor's small family farms and local handmade vendors.
 
Ned's or Radd Dew's BBQ Pit. These two local spots are renowned for their specialties. Ned's (500 North Main Street, Aynor) is a family-style diner serving up large portions for great prices. Make sure you order the Ned Burger--a gigantic cheeseburger that makes an impression both in size and taste. Radd Dew's (851 Horry Road, Aynor) serves up South Carolina barbeque at its finest. If you visit here, make sure you take some sweet to go for your drive back to the beach.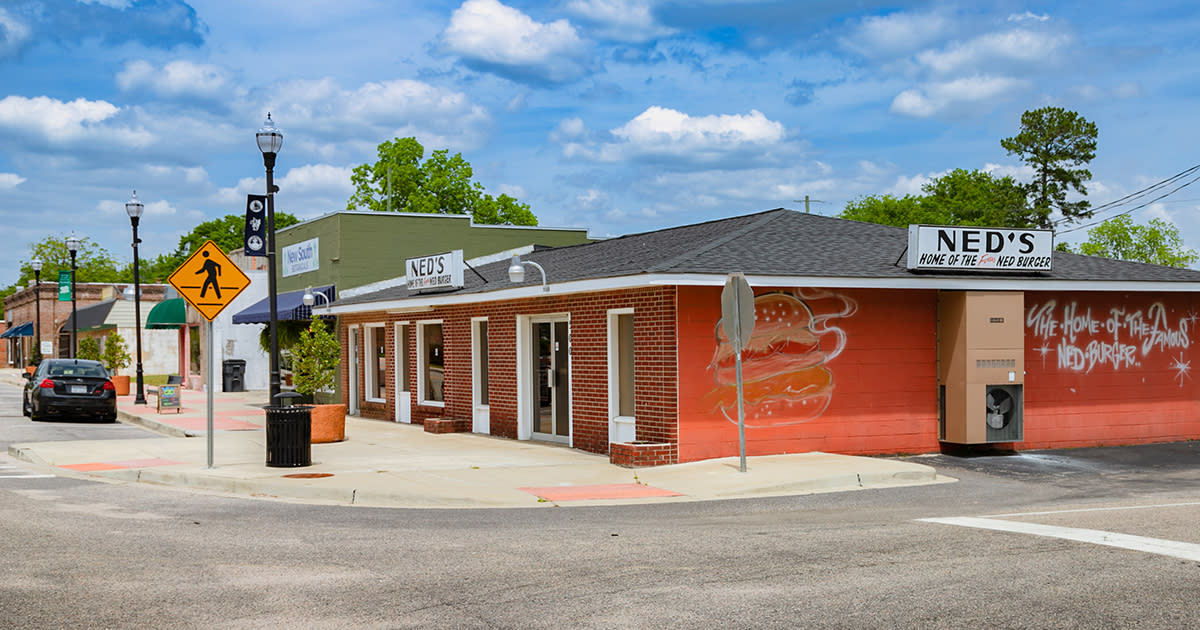 Perhaps my favorite thing about visiting Aynor, South Carolina, is that it feels like a small slice of Americana, complete with its iconic railroad mural, annual Independence Day Celebration, and Miss Aynor Harvest Hoe-Down Beauty Pageant. Even as a short term visitor you can sense the feeling of community and togetherness that so often is unique to small Southern towns--making it definitely worth your time.
Scenes from the 2018 Aynor Hoe-Down Festival