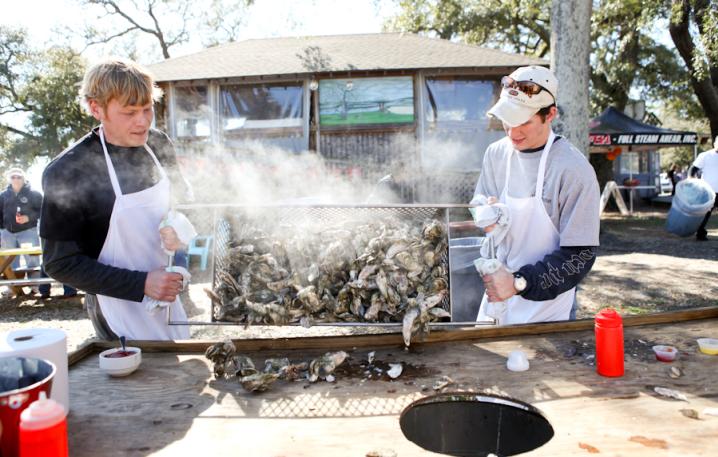 It's one of our favorite times of year here along the Grand Strand. The time of year when all along our stretch of shoreline, locals gather to enjoy a traditional culinary custom of the coastal Lowcountry area: the oyster roast.

According to DiscoverSouthCarolina.com, both ecologically and traditionally, these gatherings are held during the winter months, when the oysters are not spawning. This is when the oysters are at their most plump and the taste is best. This cultural institution has been happening for hundreds of years, and based on the number of blackened shells found along the coast, the American Indians were likely the earliest community to roast oysters in the South several centuries ago.
Admittedly, the prevalence of fresh oysters and oyster roasts are one of our favorite things about living in the Myrtle Beach area year round. And we try not to take it for granted by going to as many oyster roasts as possible throughout the season. One we particularly love is right around the corner.
The fifth annual Shuckin' on the Strand Oyster Roast, hosted by gsSCENE and presented by
FSA Full Steam Ahead, Inc. will be held Saturday, Feb. 23, from 12-4 p.m. at the Hot Fish Club at 4911 Highway 17 South Business in Murrells Inlet. The Shuckin' on the Strand Oyster Roast is the Grand Strand's largest oyster roast, open to the public, and served up oysters and barbecue to a sold-out crowd of over 500 attendees at last year's event.
The cost of the ticket includes admittance to the event, all-you-can-eat-oysters (served between 12 and 4 p.m.) provided by Harrelson's Seafood, two drinks and a plate of barbecue and side dishes prepared by Prosser's BBQ. Entertainment at this year's event will be provided outdoors by DJ Lex Diamond and special guest MB Country. We'll certainly be first up to the shucking tables, and we hope to see you there. To order your tickets online, visit www.gsscene.com.