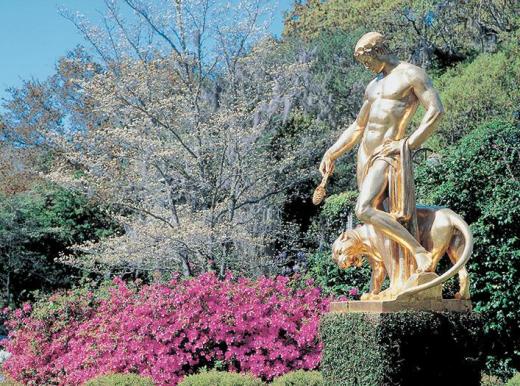 Last week brought some good news to the Myrtle Beach area as Brookgreen Gardens was voted one of the 'Top 10 Best Public Gardens in the U.S.' by popular traveler review website TripAdvisor. The list-based on user reviews and opinions posted to the site-lists Brookgreen Gardens as sixth on the list, noting that the gardens feature "four seasons' worth of horticultural surprises, including perennials, roses, and a stunning array of shrubs and trees."

A well-deserved award, especially considering Brookgreen Gardens boasts the largest and finest outdoor presentation of American figurative sculpture in the world-home to more than 900 works (550 currently displayed) by 300 of the greatest names in American sculpture, past and present. Not too shabby, right? Beyond the sculpture and horticulture, one of our favorite things to do when we use our annual passes to visit the park is walk the Lowcountry Trail, full of area history, and spend time touring their zoo, featuring animals native to the area in their natural habitats. The river otters never fail to give an adorable performance.

So as the weather warms, we highly recommend taking a look at the spectacular (and award winning!) gardens. Located in Murrells Inlet, it's easy to make a day-trip out of a visit, whether you pack a picnic or stay over for dinner along the Murrells Inlet Marshwalk. Events are going on year round, so be sure to check out their website before you plan your trip.