Beginning in April, Brookgreen Gardens will be showcasing a new exhibit throughout the gardens. 'Southern Light' is an immersive experience in art and light, created by internationally-known artist Bruce Munro. Munro is bringing his spectacular large-scale light sculptures to the gardens from April 8 to September 12, 2020, and it will allow visitors to literally see the gardens in a completely new light. 
The exhibit will feature seven works of art in light and mixed media, each designed specifically for the natural garden rooms where they will be installed. The illuminated installations will consist of tens of thousands of components. After his first visit to Brookgreen, Munro said, "My site visit reinforced the notion of a garden being made up from a series of interconnected outside rooms. It also left me with an impression that the 'garden rooms,' populated by figurative sculptures, were surrounded by an untamed landscape. It's a magical place with an edge of the unknown!"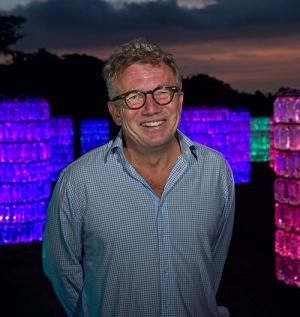 Munro's work has been featured in The New York Times, The Los Angeles Times, Lonely Planet and many other outlets. And 'Southern Light' at Brookgreen Gardens will be the only chance to experience Munro's amazing installations in the Eastern United States in 2020. This is perhaps one of the things I am most looking forward to this spring. While springtime at Brookgreen Gardens is enough to get me excited, the opportunity to enjoy the gardens in the evening will be so special. Those interested in attending may want to wear comfortable shoes and bug spray, as you'll be doing plenty of exploring on a spring or summer night in the Lowcountry. 
Following a VIP Premiere Celebration Event on Saturday, April 4, 'Southern Light' will be officially open Wednesday through Saturdays beginning April 8 and running through September 12. Gates will open at 6 p.m. and close at 10 p.m. General admission tickets are $25 for adults and $15 for children ages 4 to 12. For more information and to purchase tickets, visit Brookgreen.org.