Every night from June 1 through September 1, 2019, visitors to popular Broadway at the Beach in Myrtle Beach, South Carolina, will find a variety of family fun and live entertainment. The Great American Summer Nights entertainment series will host fire dancers, stilt walkers, character appearances, musical performances, fireworks shows and more throughout the summer season.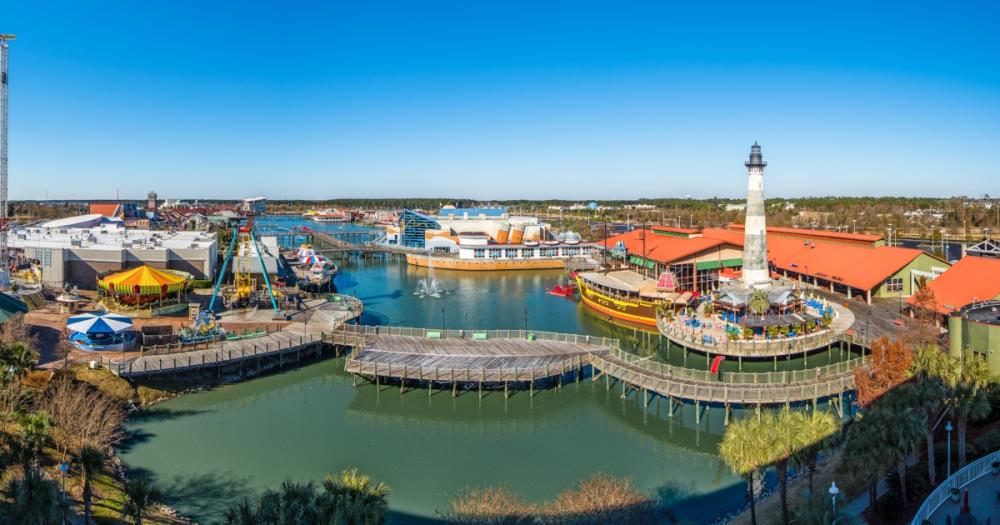 We recently did a video tour around Broadway, and every time I'm there I'm reminded of why it is so beloved by our visitors. There are restaurants, attractions, and shops for every member of the family, and the addition of nightly entertainment in the summer makes it the perfect stop on any vacation itinerary. Aside from all the fantastic entertainment acts, the Great American Summer Concert is also celebrating service men and women by partnering with Blue Star Mothers of America this year.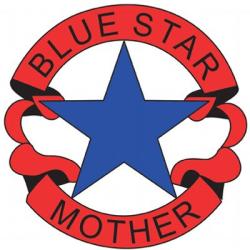 Blue Star Mothers of America is a non-profit organization who support each other and their children serving in the military through a variety of initiatives. Guests of Broadway at the Beach are encouraged to write a note of thanks to our troops serving in the military – both domestic and abroad – at the Mail For Our Military corner in the Guest Services Center. Letters, cards, and pictures drawn by children will be collected throughout the summer and given to the Blue Star Mothers for inclusion in care packages to the troops.
Broadway at the Beach will also donate the loose change that is tossed all summer long in the three fountains throughout its property, and red, white and blue souvenir bracelets are available at the Guest Services Center for a $1 donation, with all proceeds from both initiatives going to the Blue Star Mothers.
And during the month of July, Broadway at the Beach will team up with the U.S. Marine Corps Reserves to host a Toys for Tots toy drive. Guests can bring a new, unwrapped toy to the Guest Services Center throughout the month.
We love the philanthropic tie in of this years summer entertainment series at Broadway at the Beach and know supporting our military families and troops is a cause the entire Myrtle Beach community can get behind. If you're headed to Broadway at the Beach soon, see below for the full lineup of entertainment as part of their Great American Summer Nights series:
Monday - Mr. Nigel (7 pm - 9 pm) Center Court, Fire Dancer (8 pm & 9 pm) The Avenue, Stiltwalkers (7 pm - 9 pm) Strolling The Avenue
Tuesday - Mr. Nigel (7 pm - 9 pm) Center Court, Ripley's RUCKUS (7 pm - 9 pm) Strolling, Fire Dancer (8 pm & 9 pm) The Avenue, Stiltwalkers (7 pm - 9 pm) Strolling The Avenue, Next Level Showcase Productions (7 pm - 10 pm) Heroes Harbor Stage
Wednesday - Mr. Nigel (7 pm - 9 pm) Center Court, Fire Dancer (8 pm & 9 pm) The Avenue, Stiltwalkers (7 pm - 9 pm) Strolling The Avenue, Next Level Showcase Productions (7 pm - 10 pm) Heroes Harbor Stage
Thursday - Mr. Nigel (8 pm - 10 pm) Center Court, LED Dancer (9 pm - 11 pm) Strolling, Stiltwalkers (7 pm - 9 pm) Strolling The Avenue, Next Level Showcase Productions (7 pm - 10 pm) Heroes Harbor Stage
Friday - Mr. Nigel (7 pm - 10 pm) Center Court, Ripley's RUCKUS (7 pm - 9 pm) Strolling, LED Dancer (9 pm - 11 pm) Strolling, Stiltwalkers (7 pm - 9 pm) Strolling The Avenue, Next Level Showcase Productions (7 pm - 10 pm) Heroes Harbor Stage
Saturday - Face Painters (7 pm - 9 pm) Center Court, LED Dancer (9 pm - 11 pm) Strolling, Stiltwalkers (7 pm - 9 pm) Strolling The Avenue, Next Level Showcase Productions (7 pm - 10 pm) Heroes Harbor Stage, Character Appearances (7 pm - 10 pm) Center Court
Sunday - Face Painters (7 pm - 9 pm) Center Court, Character Appearances ( 7 pm - 10 pm) Center Court, LED Dancer (9 pm - 11 pm) Strolling, Stiltwalkers ( 7 pm - 9 pm) Strolling The Avenue