Socastee, South Carolina is located just west of the Myrtle Beach airport, around the junction of highways 707 and 544 in Horry County. This unincorporated section of Myrtle Beach has become a neighborhood unto itself in the past few decades, especially since the Air Force base closed in 1994. It was once a quiet community for soldiers stationed at the base (where The Market Common is located), but now it is a thriving community, with a large commercial center and rapidly-expanding residential areas.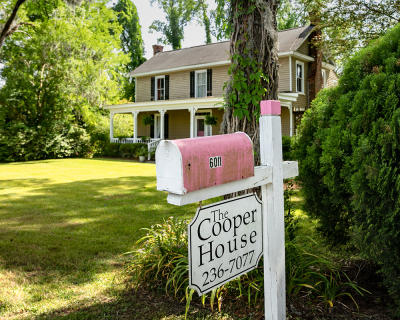 Socastee is situated along the Intracoastal Waterway, and at the waterway crossing on Dick Pond Road, you'll encounter the Socastee swing bridge, one of only ten in South Carolina. Built in 1935, the unique swing bridge opens on a regular schedule. Near the swing bridge you'll find Island Adventure Watersports where you can rent boats, paddleboards, jet skis, and kayaks and enjoy exciting and beautiful adventures along the waterway.
Speaking of the waterway in Socastee, if you happen to see an African elephant there bathing herself on a hot summer day, don't worry. You may think you're crazy, but it will just be Bubbles, an ivory orphan who was rescued from Africa and now lives at the Myrtle Beach Safari, where you can enjoy day and night time safaris and get up close and personal with a variety of tigers, a cheeta, primates, and Bubbles herself. The beautiful habitat is located on 50 acres of tropical paradise and its home to over 130 endangered animals. The Safari organization is dedicated to preservation and protection worldwide.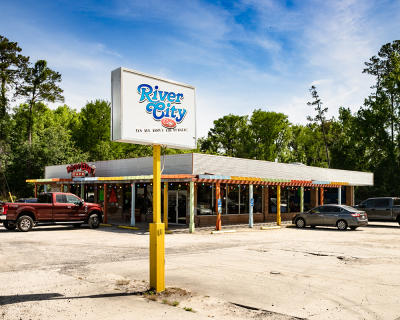 The area near the swing bridge is known as the Socastee Historic District, which is comprised of the swing bridge, two houses, one store, and a pecan grove. Proud of their history, the town also hosts the Socastee Heritage Festival, which draws significant crowds in April of each year.
Socastee is unpretentious and affordable, and you can find several casual restaurants that serve up amazing food for a variety of tastes. Check out The River City Café (by the swing bridge), or for some authentic Mexican fare, try La Hacienda. For home-grown comfort food and a relaxed atmosphere, there's Socastee Station restaurant right on Socastee Boulevard.
Learn more about Myrtle Beach neighborhoods.