Litchfield Beach is a small and sophisticated community just 20 miles south of Myrtle Beach. Part of the greater Pawleys Island area, Litchfield has a totally separate vibe and is considered one of the Grand Strand's 14 unique neighborhoods. The town took its name from a rice plantation that operated near the region in the 1700's, and it has been carefully zoned to preserve its pristine beauty.
Litchfield Beach was established in 1978, and it offers exclusive beach-front family vacation homes and a quiet, relaxed pace. There is a long section of the 26-mile-long Waccamaw Neck Bikeway that goes though Litchfield, so there are plenty of safe and beautiful paths on which you can walk, jog, or cycle.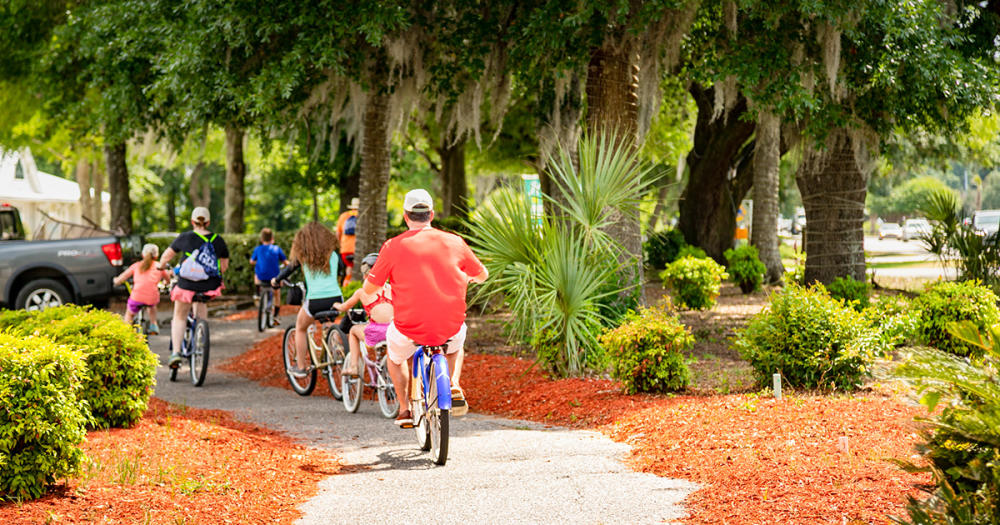 The beaches in this area are lightly populated and lined by vacation homes, not large commercial properties, so there is a natural beauty and slower pace. You'll appreciate the aesthetics and quiet charm of this section of the Grand Strand. Off the beach, there are world-class golf courses and wonderful restaurants!
For an upscale dining experience, you'll want to check out Perrone's Restaurant on Rt. 17 which serves "world cuisine with a Mediterranean focus" in a very unique atmosphere. Another good choice is Austin's Ocean One restaurant which features a breathtaking panoramic ocean view from every seat in the restaurant, locally-sourced food, and an extensive wine list.
For a more casual meal by the beach, Austin's Cabana Cafe & Beach Bar is the place for you. Keep your flip flops on and sit inside, on the deck, or grab a seat around their open-air bar. For "the best breakfast in town," head to the Litchfield Restaurant which has been serving up home-style Southern cooking for locals in a family atmosphere since 1968.
There are some amazing lodging options on Litchfield Beach such as the family-friendly Oceanfront Litchfield Inn, which offers a tranquil beachfront setting and resort amenities in a secluded location that is still close to all that Litchfield Beach has to offer.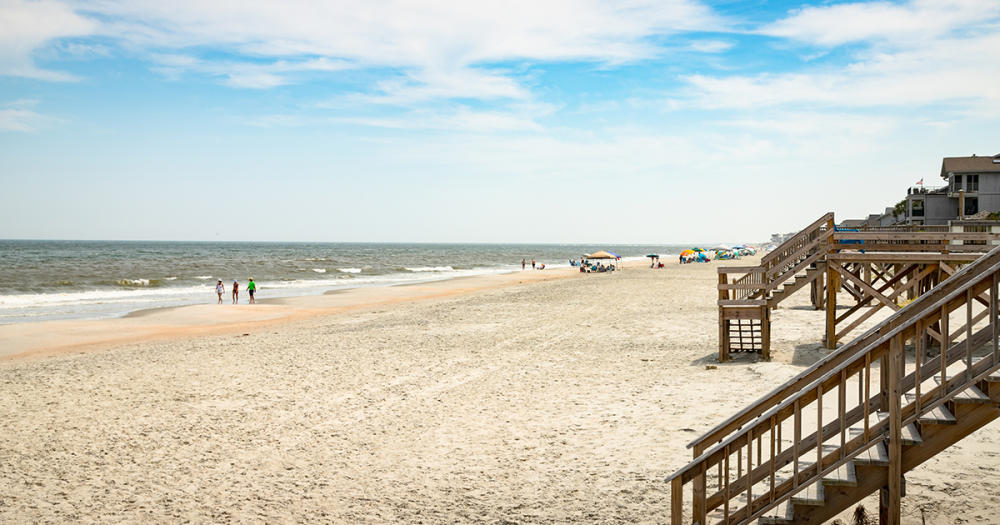 Litchfield Beach is a quiet haven for those who want to relax on the beach in a natural setting. It's just a short drive from Myrtle Beach, so take a couple hours to explore this Grand Strand gem.
Explore more Myrtle Beach neighborhoods here.