Sometimes, a destination totally lives up to its name, and that is true with Garden City Beach, a small resort town located just ten miles south of Myrtle Beach! This quaint town is as charming as it sounds, and I highly recommend a visit to this unique Grand Strand neighborhood. Along the beautiful expanse of beach, you'll find rows of multi-colored beach houses, many of which are available for rent!
In town, there are amusements, an arcade, shopping, restaurants, and the heart of the community, the Pier at Garden City! This 668-foot fishing pier not only provides an amazing fishing location and fantastic views, it also houses an arcade, gift shop, restaurant, and live entertainment every summer evening.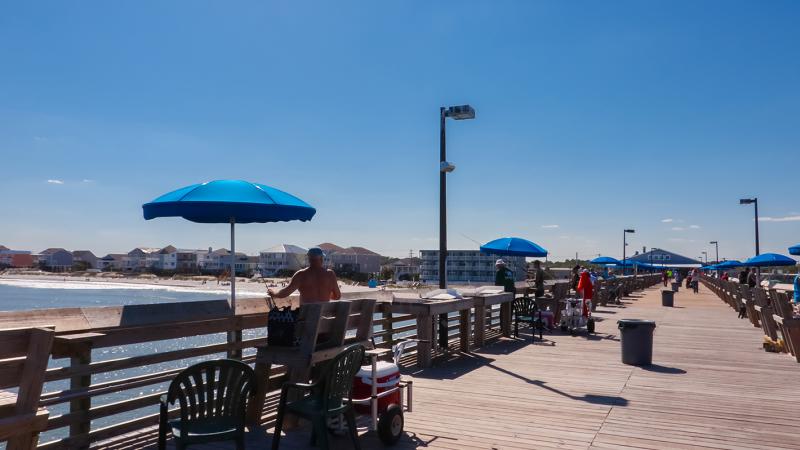 The Inlet meets the ocean at Garden City, so it is a hot spot for watersports, fishing and crabbing. It's also a great spot for surfing! If surfing is your thing, or if you want to try a lesson or two, head to The Village Surf Shoppe at 500 Atlantic Avenue. Here you can find surf gear, custom boards, lessons, and many great surfing stories.
If land sports are more to your liking, there are plenty of golf courses within range--this is the Grand Stand, after all--and there are many peaceful paths for walking, jogging and cycling.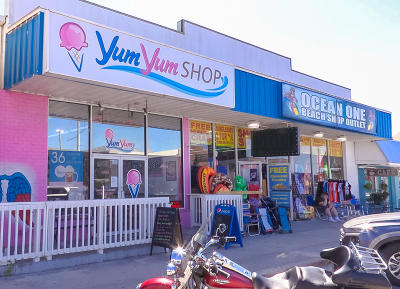 Ice cream, coffee and snack shops are plentiful in Garden City, and there are a lot of great beach-town restaurants as well. Check out a "laid back American eatery on the beach," the Conch Café, or family-owned Sara J's Seafood Restaurant right on Atlantic Avenue. For more a more upscale experience, take a short drive out on the peninsula to the Gulf Stream Café for fresh seafood and waterfront dining at its finest.
This small resort town is integrated with Murrells Inlet, and you may notice many businesses have Murrells Inlet addresses, but be assured Garden City has its own personality, and it's definitely worth a short drive to see all this family-friendly beach has to offer!
Learn more about Myrtle Beach neighborhoods.