Each Grand Strand neighborhood has a unique history, but the story of Atlantic Beach, South Carolina is particularly interesting. Atlantic Beach is a small (about 128 acres) coastal town about four blocks long, nestled within the city of North Myrtle Beach. When several small beach towns consolidated to create North Myrtle Beach in the 1960s, Atlantic Beach declined, wishing to preserve their history and heritage.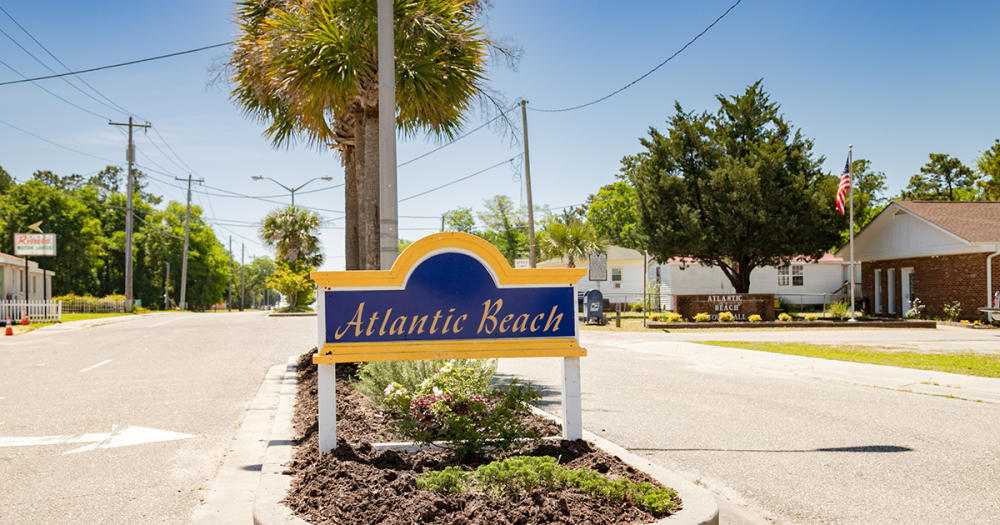 In the days of segregation, Atlantic Beach was formed as a vacation destination for black families. Throughout those years, the black-owned businesses thrived. It also became a center for entertainment, because this is where black musicians came to stay after performing in the region's resorts. Here, the sound of "beach music" evolved, and the State dance, the shag, was perfected. Legend has it that the black musicians would gather after hours to play and the local white kids would sneak in to enjoy the music and dancing. Even in those days of segregation, the music and the dance transcended racial barriers, and a good time was had by all. Some of the amazing performers who graced the streets of Atlantic Beach include greats like Marvin Gaye, Ray Charles, Fats Domino, The Spinners, The Drifters, and Chubby Checker!
Then, tragedy struck in 1954, and her name was Hazel. The hurricane wiped out a large portion of Atlantic Beach businesses and they were not rebuilt. Another historical event had a negative impact on Atlantic Beach and that was desegregation. As black families became able to vacation throughout the US, Atlantic Beach businesses had to close their doors.
Today, those who remain in Atlantic Beach are dedicated to its revitalization, and in 2017, the town developed a ten-year plan which includes increasing housing options, connecting roadways, streetscaping, and several other projects that will attract families and businesses. Many residents are also working to preserve the rich heritage and traditions of the Gullah Geechee people, former slaves from the West Coast of Africa who lived and worked in the coastal areas from Florida to North Carolina.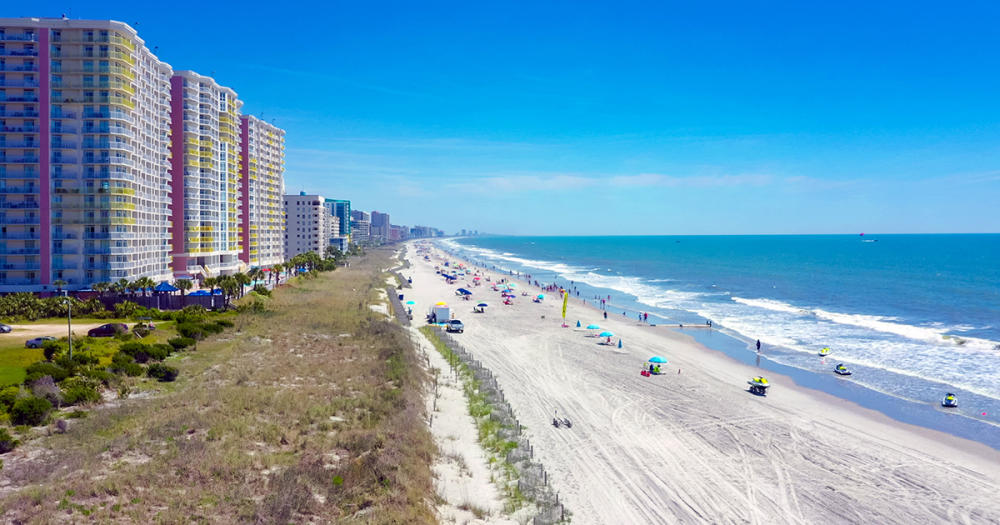 Nicknamed the "Black Pearl," Atlantic Beach offers visitors a culturally diverse beach getaway. Each year on Memorial Day weekend, Atlantic Beach throws a big party called Atlantic Beach Bike Week. Thousands of bikers come to the region for what they call "the largest black bike festival in the world," to enjoy food, fun, live entertainment and festivities.
Learn more about Atlantic Beach and the Neighborhoods of the Myrtle Beach area.