The award-winning show, SIX®, continues to amaze audiences with their ability to consistently deliver powerhouse vocals, impeccable harmonies, and high-end professional production and will have a limited engagement on January 16 - 19, 2020 at Legends In Concert Theater in Myrtle Beach, South Carolina.
SIX® is made up of six real-life brothers who take musical entertainment to a whole new level. Dubbed "An Orchestra of Human Voices", these multi-talented brothers sound like a band using only their mouths. Infusing lively choreography and dysfunctional family comedy into the show that only brothers can do, they perform everything from contemporary pop to R&B, to classic rock-n-roll, to "do-wop", to Gospel, to Patriotic.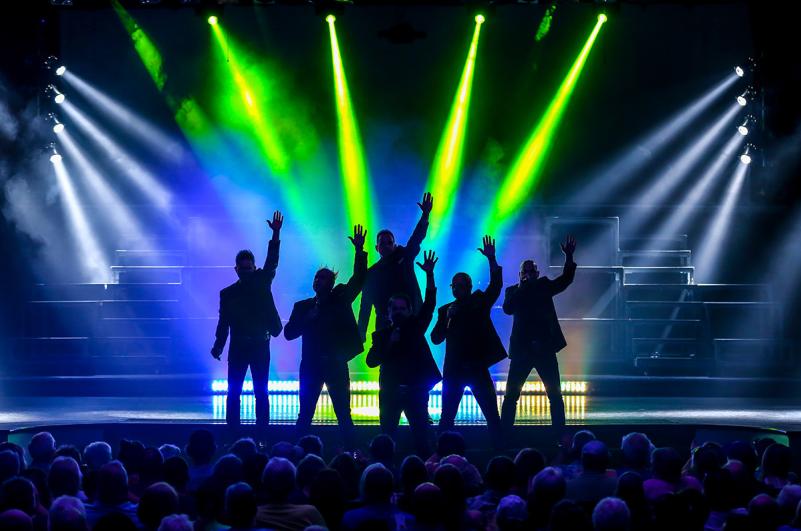 Their Television debut in 1978 was on The Osmond Brothers Special where they performed alongside singing legends Crystal Gayle, Andy Gibb, and Bob Hope. The brothers turned their passion into a full-time career in 1995; from singing on the streets of Los Angeles to headlining sold-out venues, SIX®, has since shared the stage with such famous names as Trisha Yearwood, Diana Ross, the Beach Boys, Olivia Newton-John, Rod Stewart and The Doobie Brothers. They currently perform as a top-rated show in the live music capital of the world, Branson, Missouri.
Whether you're bringing a group, your family, or just flying solo, SIX® is a phenomenal experience or, as we like to say, "SIX-perience", where Boomers to Millennials are ultimately left wanting more.
Once you experience it, you will understand the power of SIX®!
For more information on the SIX® performances and to purchase tickets, click here or visit the Facebook Event.