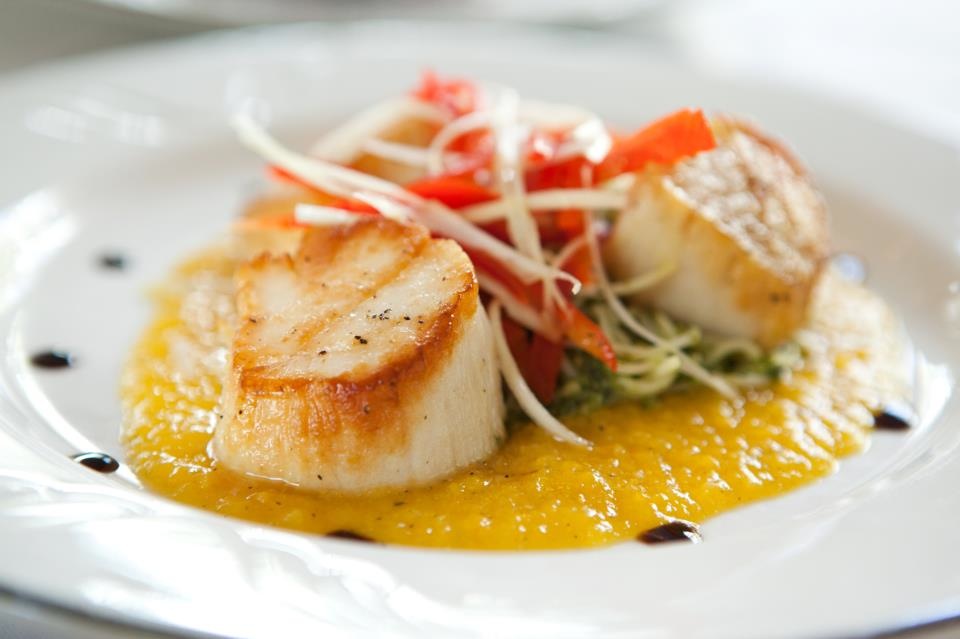 If you're traveling from south of Georgetown up to Myrtle Beach, do yourself a favor and stop by NOSH in Pawley's Island. It's a great little restaurant with an awesome pavilion that sits just off Ocean Highway (Hwy 17).
The open-air atmosphere of the pavilion allowed us to enjoy the beautiful weather in addition to taking in the sites of the small courtyard area that was bustling with visitors. NOSH also has an indoor dining area for more intimate settings.
I decided to embrace my inner vegetarian and order a veggie Panini while my friend ordered the fish tacos. I wish I had more room in my stomach to finish the entire sandwich because it was so tasty - not to mention colorful!
Whether it's for a quick bite or an elegant dinner, NOSH is worth the visit!