10 Great Ways to Get Wet and Wild in Myrtle Beach
Summer has arrived in Myrtle Beach and that means plenty of opportunities to get out on the water among the area's 60 miles of Atlantic Ocean waterfront, abundant water parks and pools aplenty at area resorts and hotels.
Here are 10 ways to get out and get wet along the Grand Strand:
The Beach
The perfect places to start your day on the water are on the beach just outside your hotel or resort. Not only is the beach free, but there's plenty to keep everyone busy from splashing in the surf and searching for shells to mile-long strolls and a game of frisbee. Be sure to pack sunscreen, beach toys and a good book as you soak in the Carolina sunshine along our 60 miles of beaches.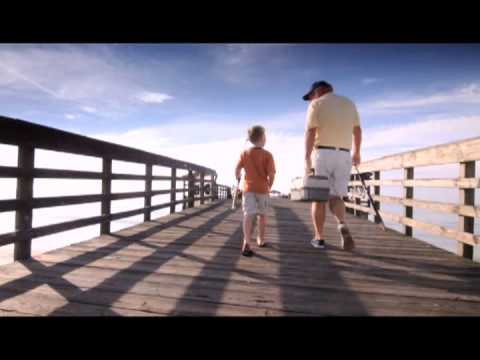 Water Parks
There's no shortage of water parks in Myrtle Beach with options ranging from your local resort to bigger operations like Splashes Oceanfront Water Park, Wild Water & Wheels and Myrtle Waves, South Carolina's largest water park. Plan a full day of soaking, splashing and water fun as you slip, slide and float through slides, chutes and lazy rivers to your heart's content.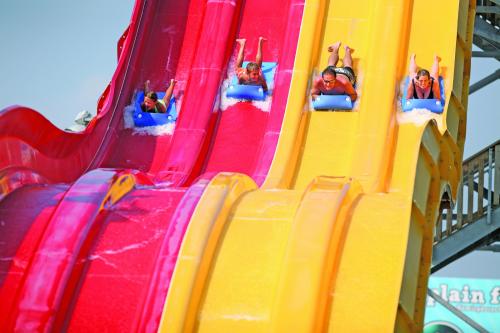 Resort Pools
The pools at Myrtle Beach-area hotels and resorts aren't your ordinary, everyday variety. Instead, you'll find amazing options like beachfront pools, kiddie play areas, lazy rivers, multi-story waterslides and mini water parks galore. Plus, these amenities are just outside your hotel's front door and no additional cost. When you're done playing for the day, leave your towel and head back to the room for a quick clean-up before dinner - easy peasy.
Dolphin Tours
While you will likely catch sight of these marvelous creatures jumping out of the Atlantic as you stroll along the beach, it's also great fun to get up close to these mammals that frequent our waters. Choose from a selection of Myrtle Beach eco tours, many of which are focused around dolphins, for an aquatic adventure to see wildlife in their natural habitats. Guides know the top spots where these animals congregate for feeding and you may get as close as just a few feet away. There's nothing quite like watching dolphins in the wild as they frolic and feed.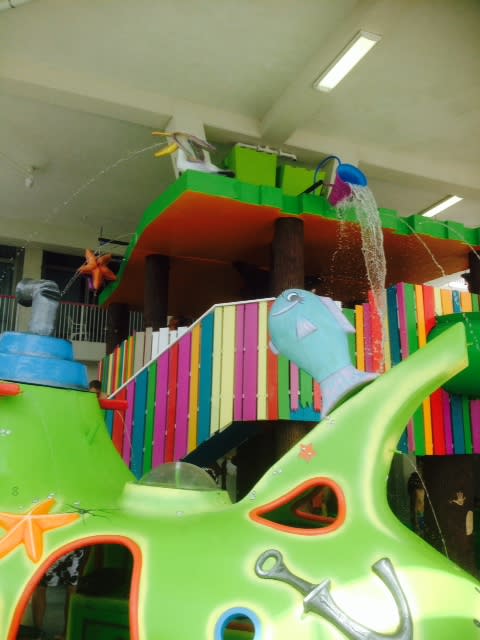 Kayaking
Put yourself right in the middle of the area's natural habitat in a kayak, a peaceful way to enjoy the local scenery -- while burning a few calories to boot. Many local companies rent kayaks, which you can paddle through local waterways, rivers and inlets. Stop at a small island for shelling and a picnic lunch, row past cypress trees or go fishing right from the kayak. You can also choose a guided tour, which include twilight paddles to see the Grand Strand as the sun sets.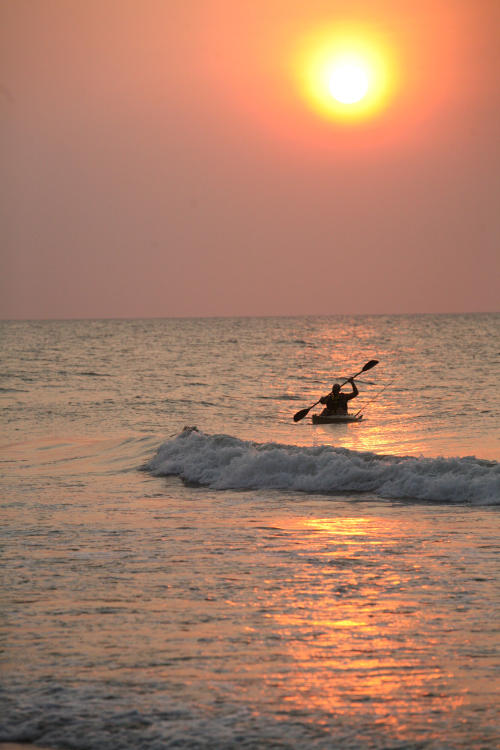 Jet Skiing
Jet Skis make a great way to quickly see all that Myrtle Beach has to offer seaside. Plus, they are tons of fun to drive! Local jet ski tour guides will take you on a tour of the Grand Strand, reaching speeds of up to 45 miles an hour. Head through the backwaters through marshes and under moss-draped hanging oaks all the while keeping an eye out for dolphins, alligators and other wildlife. You can also tour the intra-coastal waterway by jet ski and even head out to the ocean. While kids can't power their own jet ski, they can join in the fun by riding with adults.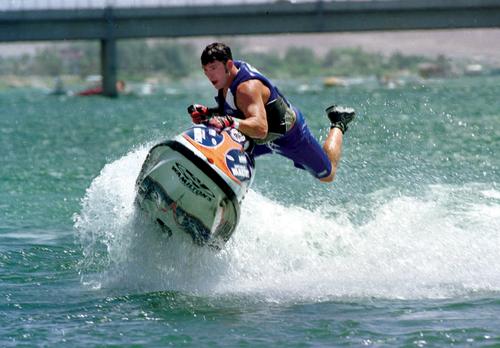 SCUBA Diving
Did you know that the Carolinas have many shipwrecks off their coasts? In addition to the wrecks, there is abundant sea life around Myrtle Beach's 60 miles of oceans, rivers and waterways ready to explore. Learn to SCUBA at a local surf shop and then head out to explore many reefs that are not only home to barracuda, snapper, tropical fish and more but that have military planes, shrimp trawlers, tanks and even New York City subway cars. Many of these are ideal for novices and you can even swim through some of the vessels.
Stand-up Paddleboarding (SUP)
One of the world's fastest growing watersports and known as a great full-body workout, stand-up paddleboarding is a popular activity in Myrtle Beach. Rent a board and paddle on your own or join a guided tour of local waters. Beginners may want to stick to calmer waters in the marshes and along the intra-coastal waterway, while experts can try and master the waves in the Atlantic. Prepare to be sore the next day!
Boating
Be the captain of your own boat as you troll the waters around Myrtle Beach. Navigate through inlets, marshes and rivers via sailboat, power boat or catamaran or take in all 60 miles of the coast via the Atlantic. Kids can go treasure hunting aboard Blackbeard's Pirate Cruise while grown-ups may enjoy seeing the area on a casino cruise. Adventurous types can see the sights from up high while parasailing as a boat pulls you along.
Fishing
No matter what type of fishing you enjoy, you're likely to find it in Myrtle Beach. Hop on a deep sea charter to fish in the Gulf Stream for tuna, wahoo, marlin and shark with an experienced captain or stick closer to the shore while fishing from the pier or the beach. You can also join an inland fishing charter to reel in redfish, black drum and sheepshead among tidal creeks and waters. There are no limits on the types of fishing in Myrtle Beach, so enjoy and land a great catch worthy of Instagram!