The Grand Strand Offers More Than Just Another Day at the Beach
Myrtle Beach, S.C. (June 16, 2020) – The seaside oasis of Myrtle Beach, South Carolina is excited to welcome visitors once more to rediscover magical experiences at one of America's favorite beach destinations. No matter what type of respite you are looking for this year, you can find it in the Grand Strand.
"Visit Myrtle Beach is gearing up for a very important season. Our attractions, hotels and restaurants are looking forward to providing memorable experiences to guests. Our 60 miles of coastline is just one of the many draws that bring travelers to Myrtle Beach from near and far," said Karen Riordan, president and CEO of Visit Myrtle Beach. "It's time to get back to where we all belong and cherish time spent outdoors with those who matter most. We are excited to welcome people back to the Grand Strand, and we encourage travelers to visit Myrtle Beach responsibly."
The Grand Strand provides an array of experiences that will leave you feeling refreshed with a healthy dose of sunshine and Vitamin C. From riding the waves at the beach, digging your toes into the sand, kayaking through beautiful marshes or eating authentic Southern-style cuisine, Myrtle Beach is home to it all.

Wide Open Spaces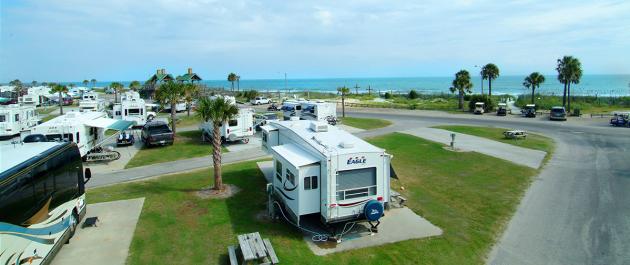 Adventure on the Water
Enjoy pristine wilderness and the untouched natural environments of Myrtle Beach during a not-to-miss kayak tour at Black River Outdoors. This private guided eco-tour will take you through beautiful salt marshes where you can catch glimpses of wildlife, including alligators, snakes and more.
Visitors who love the water will have to experience Action Water Sportz. They provide jet ski rentals, dolphin watch tours and more to satisfy every aquatic adventure need. It's here, guests can explore the beautiful Intercoastal Waterway while taking in scenic views of the Grand Strand.
In the charming neighborhood of North Myrtle Beach, travelers can discover the Shark Wake Park for cable wakeboarding, knee boarding or a fun floating obstacle course with slides, climbing towers and more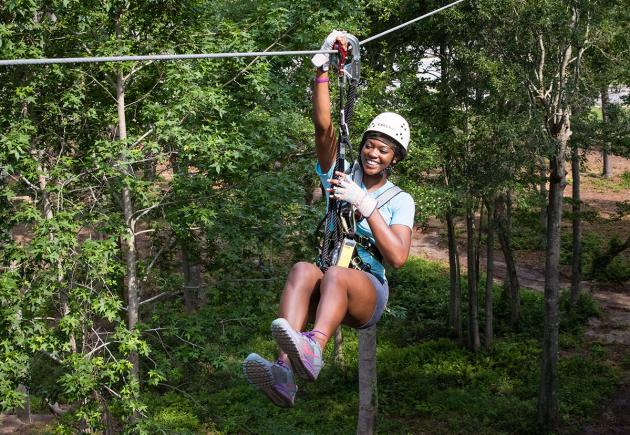 Outdoor Dining with a View
At Sea Captain's House, patrons can experience an authentic seafood meal while gazing out to sea on their outdoor patio. The restaurant is located on Ocean Boulevard in Myrtle Beach and provides a great atmosphere and even better southern hospitality.
On the serene shores of Murrells Inlet, visitors can head to Drunken Jack's and enjoy culinary fare in the seafood capital of South Carolina. Sit out on the patio to experience panoramic views of the beautiful marsh while indulging in seafood and drinking incredible spirits. Visitors can also see wildlife, including goats and peacock's, while sitting outdoors at Drunken Jack's and gazing out at the nearby Goat Island.
RipTydz Oceanfront Grille & Rooftop Bar is an oceanfront dining destination along the Grand Strand coastline and Myrtle Beach Boardwalk. With a laid back atmosphere and dynamite food, RipTydz is a great spot to relax and enjoy the ocean breeze with a drink in hand. The menu includes a mix of fresh seafood, steak, tacos and more.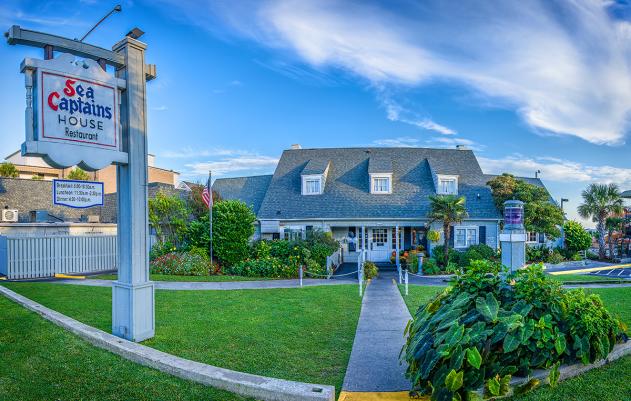 More details on these experiences and planning your 2020 Myrtle Beach getaway can be found at VisitMyrtleBeach.com. Check out lodging deals.
We also encourage you to visit Myrtle Beach responsibly.