Working Remotely from Myrtle Beach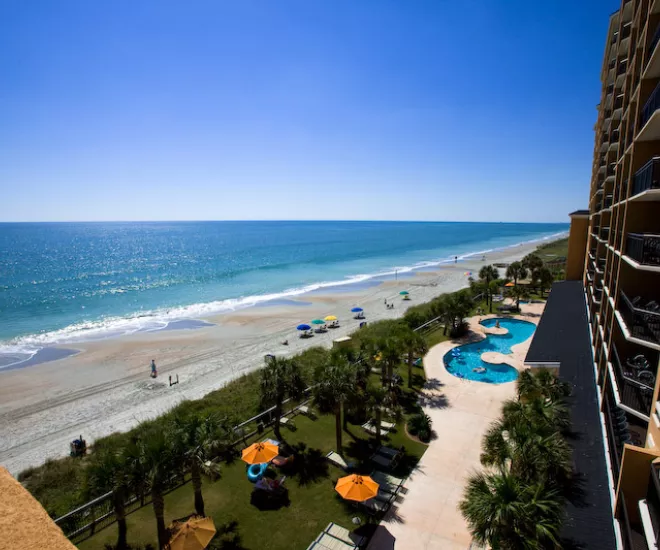 Working Remotely from Myrtle Beach
For many of us, we have spent a majority of our time in our homes since March 2020 – including the hours we would normally spend working in an office environment. Why not get a change of scenery and escape to a place where you can work virtually and dip your toes in the sand? The Beach is the perfect spot to experience warm temperatures, the convenience of working remotely, and the all the perks of a beach vacation.

Amazing views
Finding quiet spots with breathtaking backdrops is not difficult in the Myrtle Beach area. If you prefer to stick to your hotel room, choose a property that offers an oceanfront view. Island Vista Resort is unique in that all of its suites' balconies face the ocean, so there's really no worry that you will get stuck with anything less than an unobstructed look at the Atlantic Ocean.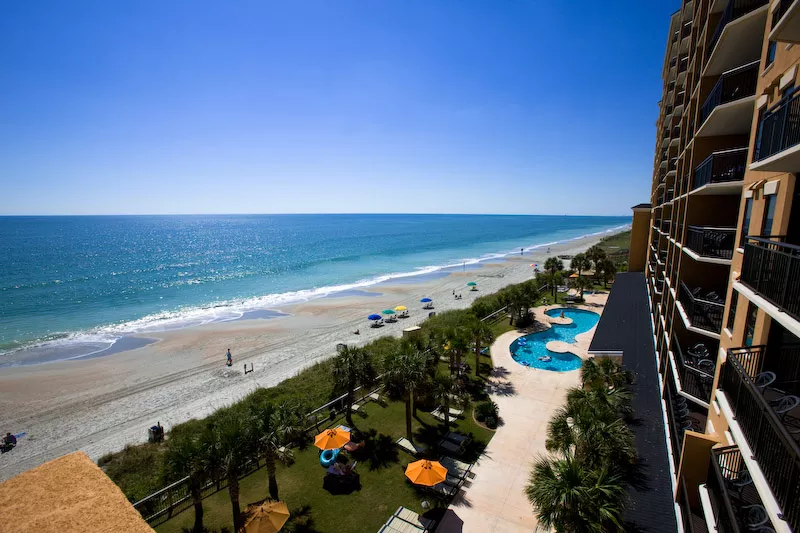 For inspiring views away from the hotel, check out Brookgreen Gardens. Its massive grounds are dotted with benches perfect for catching up on work between perusing the site's more than 9,000 acres of floral gardens and outdoor sculptures. If you need a quick place to check email between the views, the onsite cafes offer wifi (and lovely snacks). Tip: admission is good for seven consecutive days, so it's a good option for even a quick change of scenery each day.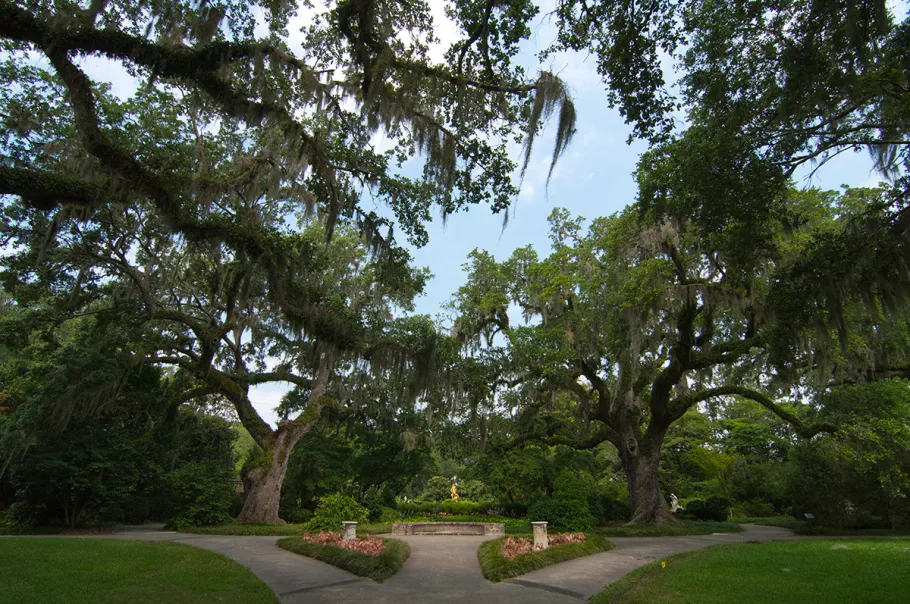 Wifi access
If your work requires steady internet access, there are lots of options. In addition to free wifi, Lucy Buffett's LuLu's in North Myrtle Beach offers a spacious outdoor dining space with Intracoastal Waterway views and lunch and dinner menus that will keep you fueled up for a full day of work.
Those with kids in tow can take a break at Rockin' Jump, which offers the RJ Cafe – complete with free wifi and access to a food and drink menu – while little ones enjoy the trampolines and Ninja Warrior-style obstacles.
Convenient meals
The last thing you want to worry about is meal prep during your workday away from home. If your lodging property doesn't offer dining services onsite, check out of the area's many takeout dining options. Johnny D's Waffles and Bakery is known for its customer-centric approach and recently rolled out a new online ordering system allowing guests to quickly and easily get their favorite breakfast and lunch cravings while in town.
When the work day is done, head on over to RipTydz, located on the oceanfront in Myrtle Beach, for a beautiful view of the ocean, fun atmosphere, and delicious food. The menu offers tons of options, even for the pickiest eaters, and has fast service and to-go options. 
The Beach is the place where you can relax while working remotely. Not much is better than a real ocean as your Zoom backdrop!