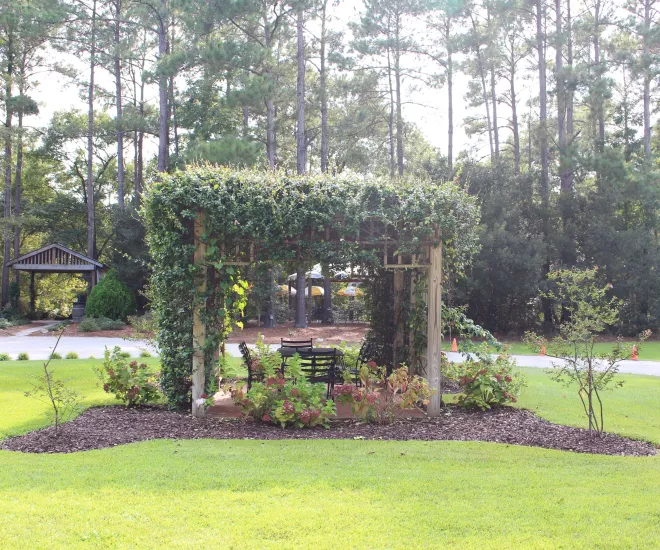 Myrtle Beach may not be Napa Valley, but we still take pride in the cluster of wineries, vineyards, and distilleries scattered across our area. If you're in town and you'd like to take a break with a glass of something strong in your hand, these are the spots to stop by!

La Belle Amie Vineyard
Little River
Tucked away from the highway in Little River, this treasure has it all on one property: vineyard, wine tasting and gift shop, and outdoor entertainment area. It all adds up to one fun visit. Open since 2000, family-owned La Belle Amie has been producing its line of Twisted Sister muscadine wines from vines that are more than 150 years old. Owner Vicki Weigle can guide you on a tour of the family's farm land and, after that you can sit down for a wine tasting in the shop and wander outside with your wine of choice to the shaded courtyard entertainment area, where live music, wine, food, and beer are served up on special event days, such as Wednesday on the Decks and Festival Saturday Concerts.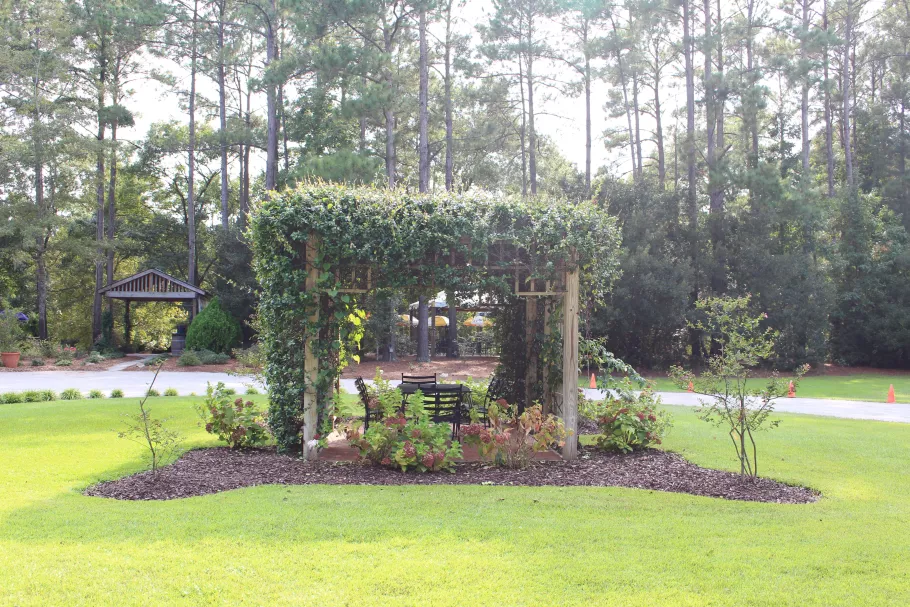 Coastal Carolina Winery
Myrtle Beach
Nestled in the entertainment hub of Broadway at the Beach, Coastal Carolina Winery embraces their mantra of "It's Wine O'Clock Somewhere." The staff of wine lovers here will guide you through their award-winning wines – from whites to reds to fruit wines – while you relax and drink it all in.
North Myrtle Beach
The massive wood clad winery near Barefoot Landing is the perfect host for a wine visit. Take a seat in their special wine tasting room and sip on Duplin's line of sweet muscadine wines as staff will walk you through the flavors and history of each one. The wine tasting also includes a gourmet cheese dip, homemade crackers, and a glass of wine after the tasting. With glass in hand, peruse Duplin's gift shop or get a refill and kick back on any of the rocking chairs outside and listen to live music on the patio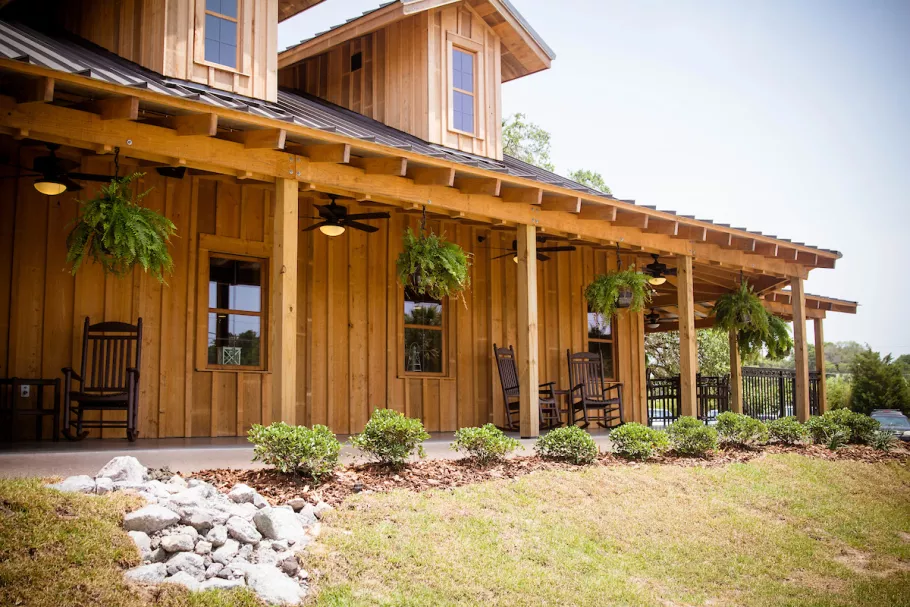 Carolina Vineyards and Boardwalk Winery
Myrtle Beach
The sister labels of Carolina Vineyards (Barefoot Landing) and Boardwalk Winery (Broadway at the Beach) boast a bounty of wines you can taste and enjoy. Choose seven of their 50-plus wines that range from dry to sweet (plus holiday wines, sangria, and frozen wines) for your wine tasting.
Little River
This local distillery owned by the husband-wife team of Kevin and Rebecca Osborn on the cusp of Little River specializes in premium handcrafted spirits made in small batches from locally sourced grains and ingredients. Products include a variety of vodka, gin, rum, whiskey and more. Stop by for a tasting, a flight, or a cocktail – or book a guided tour of 1233's cool industrial surrounds and learn about the entire process. The VIP tour even ends in their own speakeasy!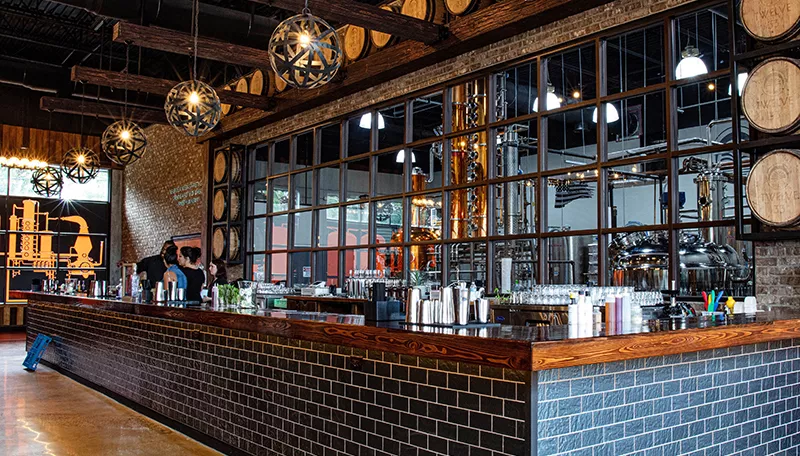 Coastal Vino: A Wine Bar & Wine Shop
Myrtle Beach
OK, technically this isn't a winery, but this specialty wine shop is serious about wines and the cozy wine bar in the Soho District of The Market Common is worth a visit. Coastal Vino's wine list includes careful selections of varietals from small family estates and vineyards from around the world. The wine experts here host private wine tastings and a wine club monthly dinner social event at a different restaurant in Myrtle Beach.