Muzika! The Grand Strand Music Festival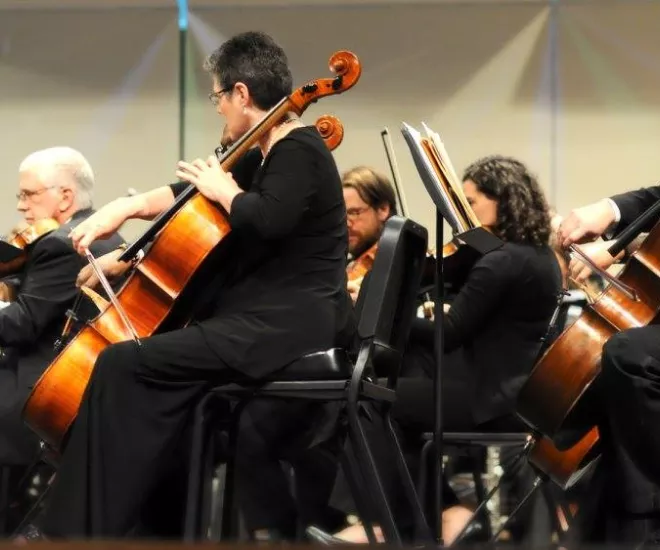 It's time once again for the sounds of music to descend on our area with "Musika!" the 22nd annual Varna International Music Festival in South Carolina June 14 through July 16! More than 30 unforgettable, world-class performances, including fully staged operas, musicals, choral-orchestral productions, Broadway anthems, and voice recitals will take place at a full lineup of venues.
Here are all the details on each performance, organized by timeline, that you'll need to put on your calendar right away!
June 27, 7 p.m., St. Michael Catholic Church, Murrells Inlet
"Verdi Requiem"
Featuring the works of composer Giuseppe Verdi by maestro Gregory Buchalter of The Metropolitan Opera, and Varna International soloists, chorus, and orchestra.
June 29, 7 p.m., Pawleys Island Community Church
"From Bach to Broadway"
Enjoy some of the greatest vocal compositions from the past 350 years all in one sitting at this recital featuring David Crawford, a bass-baritone with The Metropolitan Opera and Kate Wogoman on piano.
June 30, 7 p.m., Winyah Auditorium, Georgetown
Renee Tatum
This recital program features an evening with Metropolitan Opera Singer, Renee Tatum, mezzo-soprano, featuring her very own pianist, Kate Wogoman, and a wide range of professional operatic repertoire from works by Johannes Brahms, Samuel Barber, Florence Price, and Rosephanye Powell.
July 1, 1 p.m., Horry County Museum
"Adventures in Brass"
This exploration of classical music, ranging from W.A. Mozart to Anthony Plog, features Varna's very own instrumental faculty, including Abby Temple on trumpet, Olivia Martinez on horn, and David Sedor on trombone. Admission is free for this event!
July 1, 7 p.m. Winyah Auditorium, Georgetown and July 8, 7 p.m., Beach Church, Myrtle Beach
"Broadway Revue"
An enchanted evening of popular songs from Broadway performances, from Golden Age classics to the musicals of today, featuring Broadway pianist Alex Lefevre and Varna vocalists from "Street Scene."
*The Myrtle Beach Area Chamber of Commerce is partnering with Muzika to provide a free community event for the concert on July 8th at Beach Church. We invite all the community to attend and experience this wonderful performance!
July 3, 8 p.m., First United Methodist Church, Conway
"Serenata Italiana"
Be transported and transformed with emotional intensity as Varna International's finest vocalists perform selections from Italian masters such as Verdi, Bellini, and Donizetti.
July 6 at 7 p.m. and July 7 at 2 and 7 p.m., Howard Auditorium, Georgetown
"Street Scene"
This fully staged opera by Kurt Weill is set in 1940s New York. It's moving, combining themes of racism, murder, social status, youth culture, and poverty to tell this tragic story of a family looking for escape
July 9, 4 p.m., Burroughs-Chapin Art Museum, Myrtle Beach
"Summer Memerys"
Take in this afternoon of music by Bach, Beethoven, Mozart and more performed by Michael Emery on violin and Stephanie Emery on viola, followed by a wine and cheese reception that is included in your admission.
July 9, 6 p.m., Belin Memorial United Methodist Church, Murrells Inlet
"The Master Artist Concert Series"
Featuring works by Franck, Mendelssohn, Schoenfeld, and Ro performed by Varna musicians Caroline Norlund on violin, Samuel Norlund on cello, Ian Narlock on bass, and Yuting Chen on piano.
July 10, 7 p.m., Trinity Church, Myrtle Beach
"Liederabend"
This evening featuring songs by German composers will be performed by vocalists from Varna International's production of "The Marriage of Figaro."
July 11, 7:30 p.m., Duncan Memorial United Methodist Church, Georgetown
"Summer Woodwinds"
Varna's own professional instrumental faculty will perform works by Donato Lovreglio, Yuko Uebayashi, Francis Poulenc, and Paul Reade. Vanguel Tangarov is on clarinet, Ekaterina Tangarova on piano, Trey Bradshaw on flute, and Jessica Eaton on piano.
July 14 at 7 p.m. and July 15 at 2 and 7 p.m., Howard Auditorium, Georgetown
"The Marriage of Figaro"
This fully staged opera will be led by conductor Charles Evans of The Long Bay Symphony, and Varna International Soloists, Chorus & Orchestra. Mozart and DaPonte's comic opera masterpiece follows Figaro and Susanna on their wedding day as they navigate a slew of schemes and hijinks to try and make it to the end of the day happily married.