Get Ready for the Myrtle Beach Jeep Jam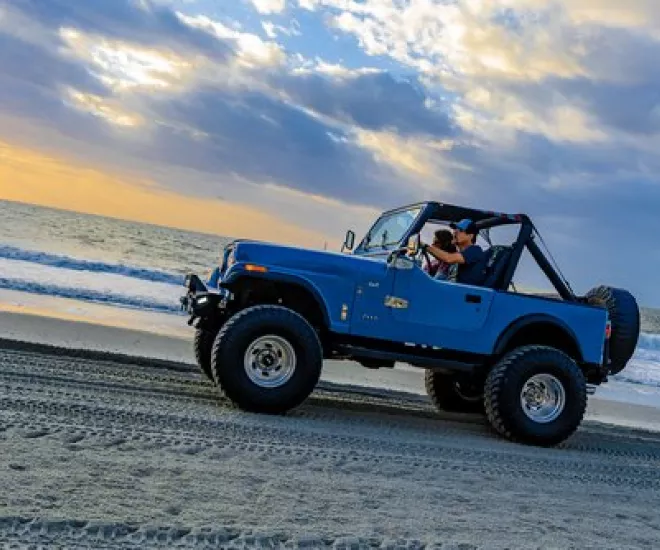 Get Ready for the Myrtle Beach Jeep Jam
The 5th Annual Myrtle Beach Jeep Jam, a three-day festival featuring an obstacle course, car show, live music, raffles, and over 75 vendors and food trucks, heads to the Myrtle Beach area this weekend. Each year this event is an absolute blast and we are excited to welcome it back to Myrtle Beach in 2022! 
Just a block from the ocean near downtown Myrtle Beach, one of the biggest draws of the festival is the off-road obstacle course that takes multiple days to construct. Here, Jeep owners are able to take their Jeeps through rugged terrain obstacles and a large mud pit. There will be literally hundreds of Jeeps that swarm The Beach for this event - your head will be on a swivel just trying to take all the sights in. Jeep owner or not, there is a lot of fun to be had this Halloween weekend!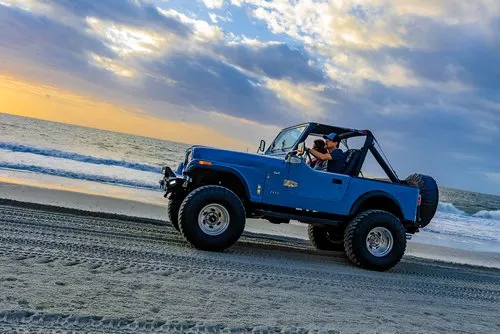 The Jeep Jam kicks off at 1 pm on Friday, October 28 at the former Myrtle Square Mall site (2501 North Kings Highway) and wraps up at Sunday, October 30. The Saturday events will feature a concert with live music, and other activities like the kids' zone and food trucks ensure the event has a little something for everyone. There will also be an after party at Crooked Hammock Brewery on Saturday evening for fun that never stops! For those interested in attending with their Jeeps (and registering them), the cost is $85. General admission tickets are $10 (Children under 12 years are free).
For more information on the 4th Annual Myrtle Beach Jeep Jam, visit their website at www.mbjeepjam.com.