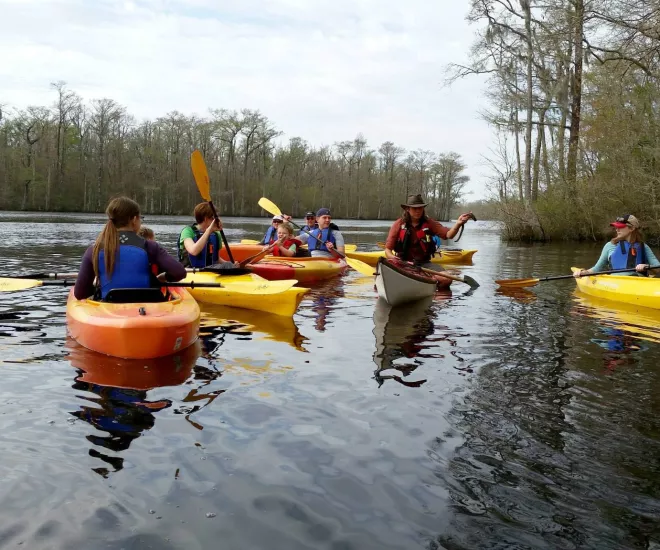 From Salt To Freshwater
When one thinks of bodies of water
in the Myrtle Beach area, the
Atlantic Ocean instinctively comes to mind.
But one should also remember the
beautiful Waccamaw River, just 15 minutes away from downtown Myrtle Beach. And
there is no better way to experience its serenity than via a secluded kayak
tour with Black River Outdoors.
While out on the beautiful black
river, you'll find towering cypress trees adorned with Spanish moss along with
a host of other natural attractions.
It truly is a journey will worth
taking. We'll see you on the river!