Events This August in Myrtle Beach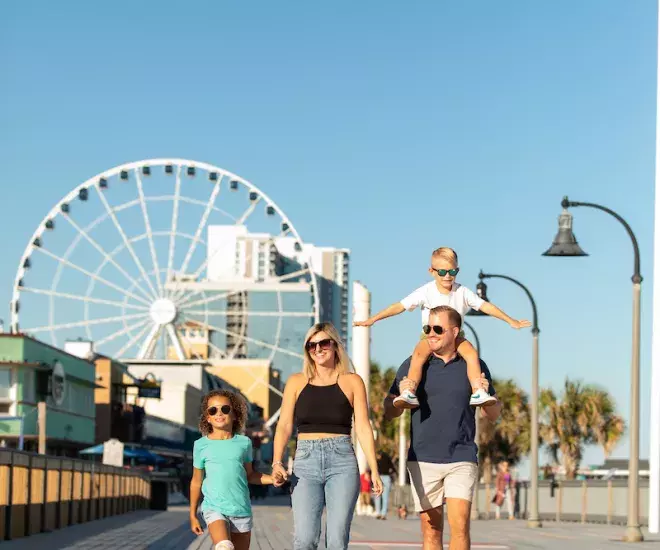 The summer season is winding down but judging by the jam-packed Myrtle Beach events calendar you'd never know it! The month of August allows for plenty of fun to be had for all ages. We've got theater shows, live tribute bands, a legendary golf tournament, fun for crafters, minor league baseball, and our usual fun-filled attractions! Make the most of the end of summer by catching these great local Myrtle Beach events!
Breakfast with a Mermaid
Your little ones can have breakfast with the real-life mermaids at Ripley's Aquarium in Myrtle Beach! Each Tuesday and Friday the aquarium will offer hot breakfast, mermaid crafts, storytime, meet and greets with the mermaids, a souvenir photo, and admission to the aquarium! Breakfast with a Mermaid is held from 8-10 a.m. and reservations are suggested as there are limited seatings for each event date.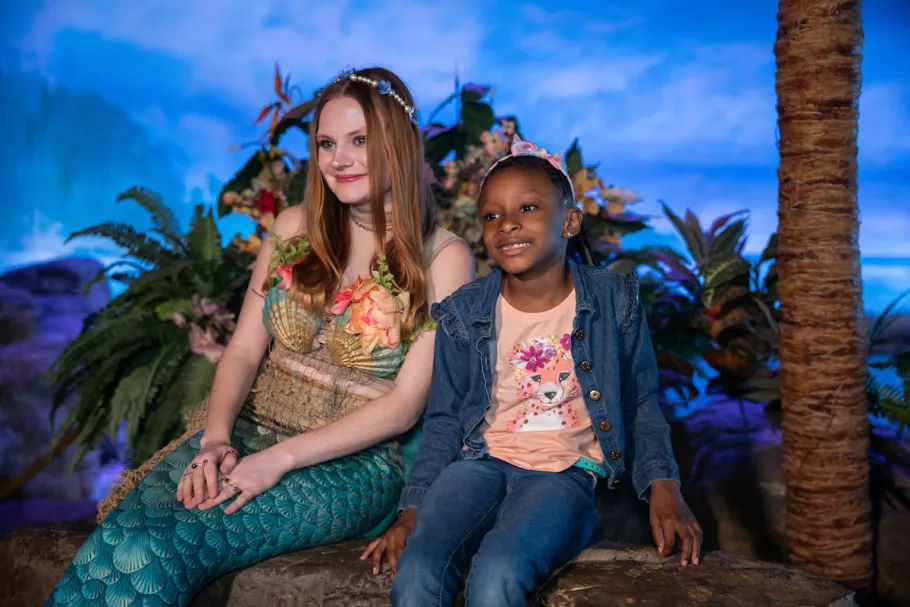 Craftsmen's Summer Classic
Calling all crafters and lovers of crafts! Gilmore Enterprises proudly presents the 2023 Craftsmen's Classic Art and Craft Festival August 4 - 6 at the Myrtle Beach Convention Center. Hundreds of craftsmen and artisans gather at this annual event to show off their pottery, glass making, jewelry, paintings, sculptures, and almost anything you can think of. Don't miss the craft show named a "Top 20" event by Southeast Tourism Society and a "Top 200" show in the nation by Art Fair Source Book.
Broadway at the Beach continues their Great American Nights through August 27 with fun planned every day of the week! Mr. Nigel hosts a dance party each Monday, Tuesday, Wednesday, and Thursday; and every day you can catch Strolling Costumed Stilt Walkers. There are also live musicians, fireworks every Tuesday and Friday- including Tuesday, August 29, and plenty of family fun.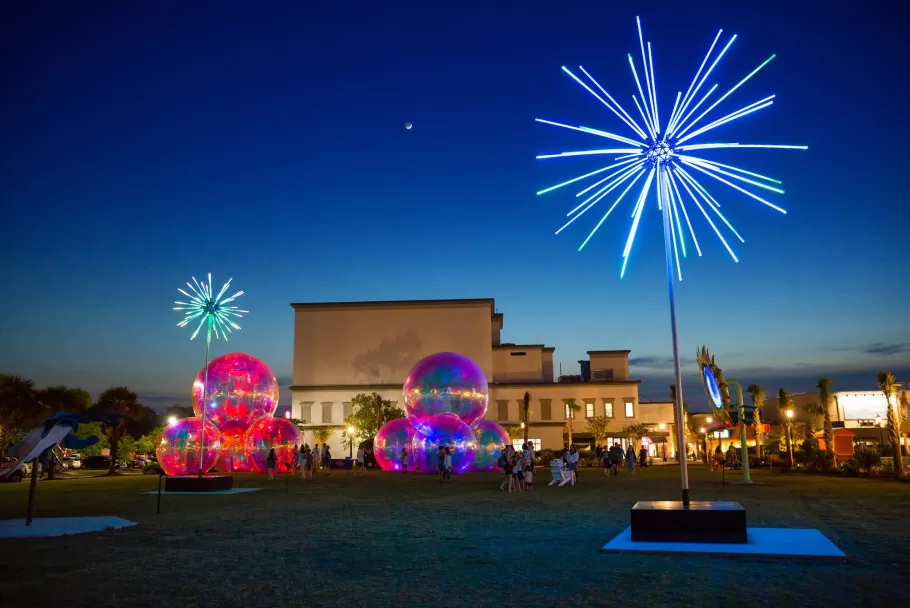 Head to Main Street in North Myrtle Beach for a wonderful night of live entertainment during their Music on Main concert series. Bring a beach chair or blanket and enjoy the sounds of Band of Oz, The Tonez, Jebb Mac, Tru Sol, and Cat5 every Thursday night in August beginning at 5 p.m. Music on Main concerts are free for everyone.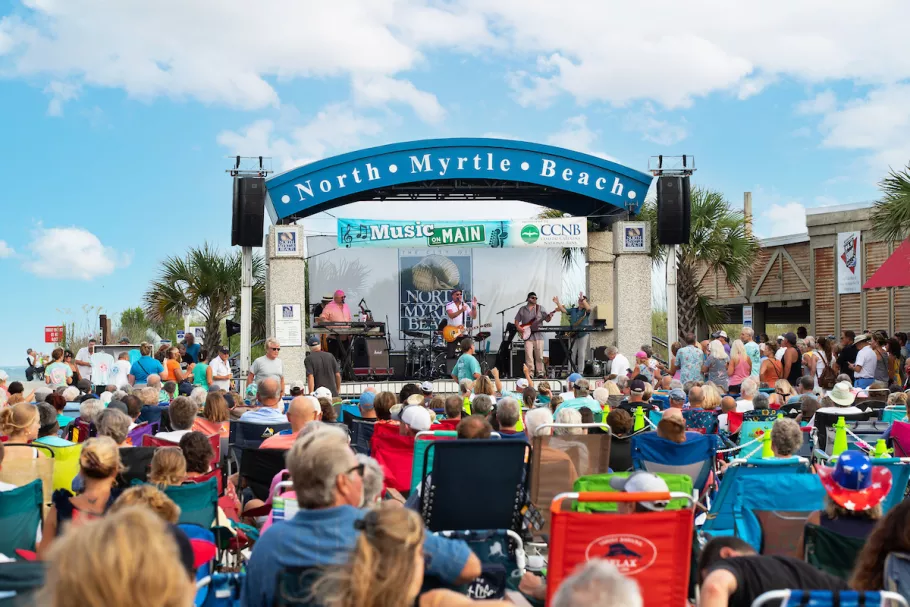 Myrtle Beach World Am
The 40th annual World Amateur Golf Tournament returns to the beach from August 26 through September 1, 2023. The event is one of the most popular amateur tournaments in the world and there are more than 3,205 registrants in this year's event. More than 50 Myrtle Beach golf courses will be played, and attendees will celebrate at the famous 19th Hole with food, music, a golf expo, and much more. Registration is open for $699/player which includes a fantastic swag bag stuffed with gift cards, gear, and much more.
Cheer on our very own minor league baseball team – The Myrtle Beach Pelicans! The Birds have 12 home games in August and special events during each one. Enjoy Tacos and Tall Boys on Tuesdays, Weiner Wednesdays, Thirsty Thursdays, Sun Fun Days, and lots more. Get to the game early on August 13 to see huge machinery and trucks during their "Touch a Truck" event. Each Friday they'll have a dazzling fireworks show and family meal deals after the games. Ticket prices start at $14 for the Bow Tie Deck seating.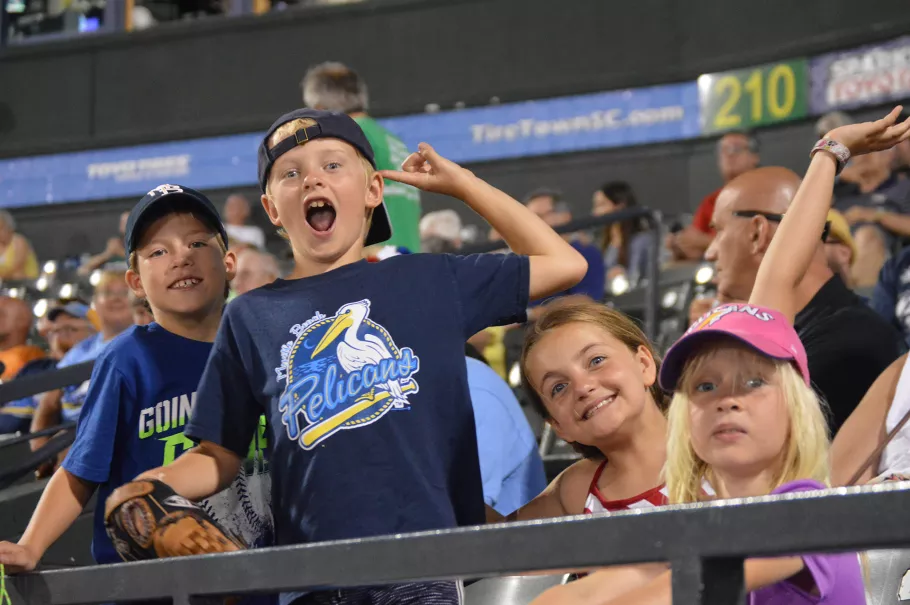 SummerFest has something exciting every night throughout August 28 at Barefoot Landing. Kick off the week with fireworks displays every Monday at 10 p.m. Nick Pike from "America's Got Talent" will show off his hilarious skills each Monday, Wednesday, and Friday evening. Catch live music nightly on the Landshark Turf Patio or on the Pepsi Stage as well as wandering characters and stilt walkers.
Brookgreen Gardens invites you to see the gardens in a new light during their Summer Light: Art by Night event. The gardens and sculptures will showcase more than 800 chandeliers, nearly 1,000 wine bottles lit up, and "Blooming Flora" in the children's gardens. They'll also host tasty food trucks and live music throughout each evening. You can also make reservations to dine at Austin's. Summer Light: Art By Night is only held from 6-10 p.m. Wednesdays and Saturdays through August 26, 2023. Tickets are available for $20/adult and $12/child for members and $25/adult and $15/child for non-members.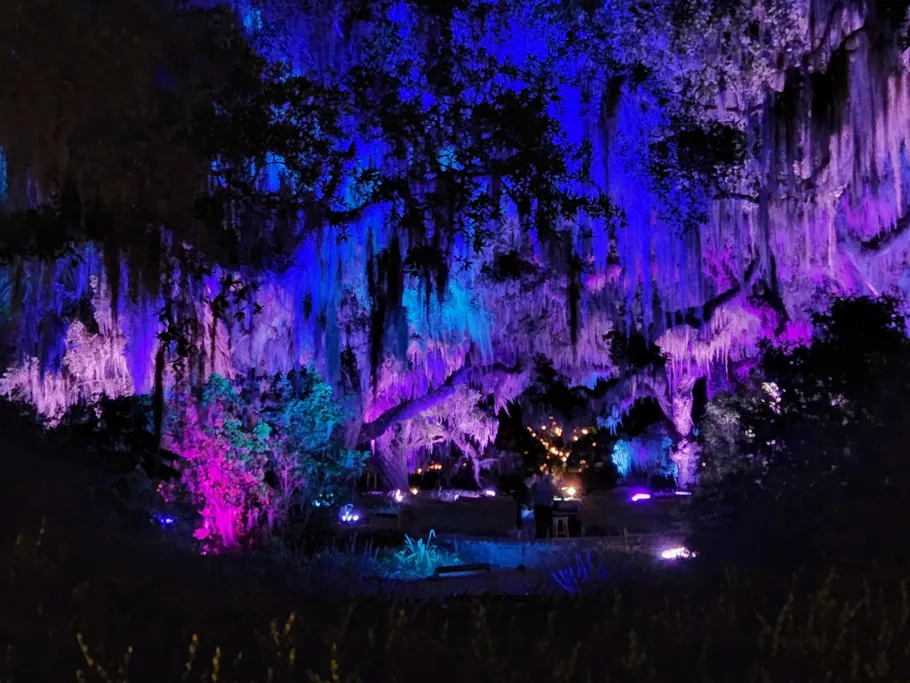 Cool off after a hot day in the sun at one of the exciting theaters or concert venues in Myrtle Beach this August! There are so many amazing song and dance shows, dinner theaters, light shows, and Cirque de Soleil-style artists almost every night of the week. This month you can also see tribute shows featuring the music of Garth Brooks, The Beach Boys, The Eagles, Bob Seger, Elton John, Pearl Jam, Abba, and Elvis. We've also got plenty of amazing artists visiting the beach like James Gregory, Chris Janson, The Edwards Twins, The Isaacs, and Jeff Allen.