5 New Holiday Memories to Make in Myrtle Beach
5 New Holiday Memories to Make in Myrtle Beach
The holiday season is all about making memories with the people who mean the most to you – and make making new memories each year! We visited the cast at Alabama Theatre to ask what they love about the Grand Strand during the holidays --their favorite Myrtle Beach holiday memory – watch their responses below:
Here are some of our favorite things to do during the holidays at The Beach that can become new traditions for you and your family:
Take a walk on the beach on Christmas Day
Here at The Beach, the weather is usually nice and warm even during the holidays. It may not be as warm as the summer, but the sunshine will certainly bring you holiday joy. Instead of a white snow Christmas, how about a white sand Christmas at The Beach?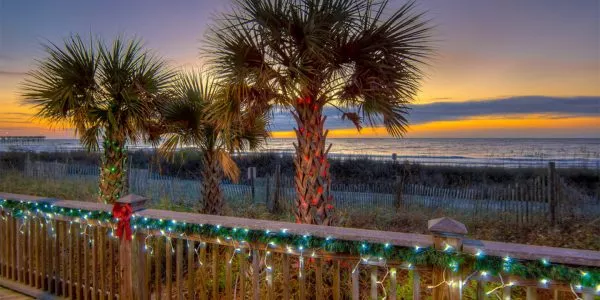 Ice Skate at Winter Wonderland at The Beach
Ice skating at the beach…what? This year, Myrtle Beach has a new festival, Winter Wonderland at The Beach, that will feature a real ice rink and walkthrough light display. Test your balance – or figure eight skills – on the ice this year! Then, along the Boardwalk, local businesses will continue the magic with twinkling lights on their buildings for an evening of holiday cheer.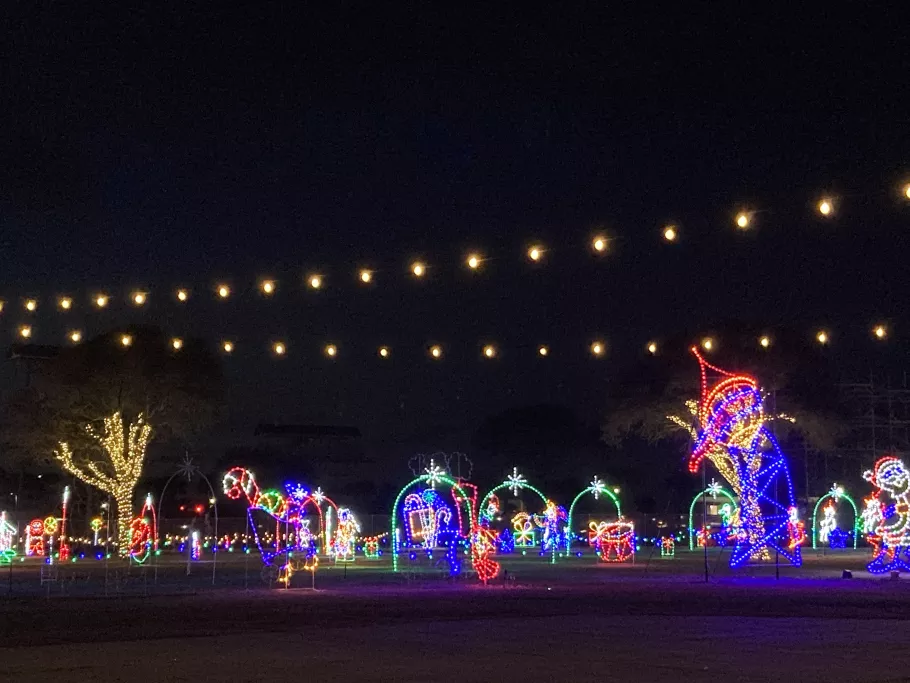 Donate a toy
It is always important to remember that it is better to give than receive, especially during the holidays. There are several toy drives around the Grand Strand (and across the country) that collect toys for children in need, such as Salvation Army and Toys for Tots.
Go see the lights at The Great Christmas Light Show
The Great Christmas Light Show completely transforms the North Myrtle Beach Park and Sports Complex into a drive-through event with themed light displays. This light show features over 1 million lights and is truly a site to behold!
Eat a Seafood Dinner
You are at The Beach after all, so what is more festive than to eat a holiday meal with some fresh seafood? There are many restaurants around the Grand Strand serving up deliciously cooked seafood, from fried to steamed – just how you like it. If you are feeling adventurous, try an oyster either raw, steamed, or Rockefeller. They are a southern staple during this time of year!
Bring on the Holiday cheer! Check out our Holiday Vacation Guide for more events, deals and holiday fun around the Grand Strand. Season's Beachings!