Save $5.00 to Any Show at GTS Theatre
Dec 28, 2015 - Dec 30, 2016
Save $5.00 off a ticket to any regular show at GTS Theatre - Use Coupon Code VMB16 Not Valid with any other offer.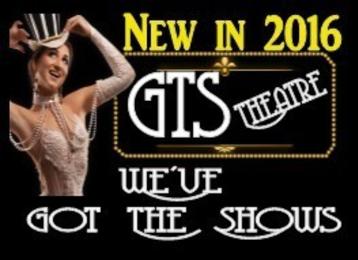 1220 Port Drive Myrtle Beach, SC 29577
GTS THEATRE - We've Got The Shows - MOTOR CITY MUSICAL - A Tribute to Motown -You'll be singing along the entire show with hits from all the musical titans. WILD 4 HYPNOSIS from Big Laughs Theatre Fusion Family Fun & Wild & Crazy Adult Show. SPRING, 2016 - VAUDEVILLE THE SHOW - A Salute to Days Gone By with GTS Burlesque Dance Troupe & REDNECK CHRISTMAS SHOW - The Most Fun You'll have all year!