Dining 6.0! 60 Days of Indulgent Dining Package
Sep 1, 2016 - Oct 31, 2016
Continue to enjoy the summer weather without the crowds! Romantic dining package including two nights of luxurious accommodations, intimate (3) course dinner for two each night and breakfast for two each morning in WaterScapes Restaurant. Blackout Dates: September 2 – 4, 2016.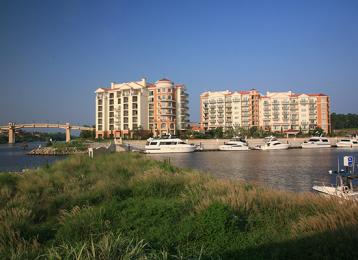 8121 Amalfi Place Myrtle Beach, SC 29572
Centrally located to all of Myrtle Beach's top attractions with 200 guest rooms, 2 & 3 BR villas, naturally landscaped beach complete with chairs, towels & umbrellas provided for our guests, summer family activities, two golf courses, 24 hour fitness facility, outdoor/indoor pools, dining and more.