Crabby George's Seafood Buffet - $3 Off Adult Buffet, $5 Off Early Bird or $50 Off Adult Buffet
Jan 1, 2016 - Dec 31, 2016
$3 off adult buffet anytime. (Not valid with any other discounts). Or $5 off early bird adult buffet. (Before 4 p.m. May 28-Sep. 1, before 5 p.m. off season. Not avlid with any other discounts). Or $50 off adult buffet entire check, parties of 10 or more. (Not valid with any othr discounts).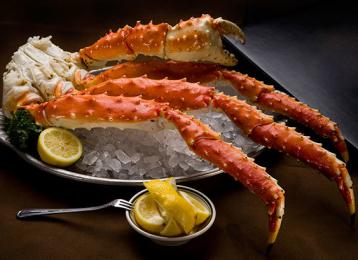 7904 North Kings Highway Myrtle Beach, SC 29577
Welcome aboard Crabby George's Seafood Buffet. We've searched the 7 seas to provide you only the best Crab Legs, Oysters, Shrimp & other seafood offerings. We also have an excellent bounty of Carved Prime Rib, Porter House & Sirloin Steaks. Southern Fried Chicken, Okra, Shrimp, Scallops & many, many more.