20% Off Normal Daily Rate
Oct 20, 2016 - Dec 30, 2016
Room rates vary–this discount will offer at least 20% off of normal daily rate. A larger discount may be available based on number of rooms/nights needed. Please call 843-445-6333 and ask for the "Disaster Rate". Available for booking from Oct. 20–Dec. 30, 2016. Excludes Thanksgiving & day after Thanksgiving. If you need to stay longer, we can look at the dates on a case by case basis.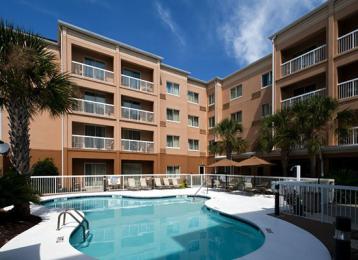 1351 21st Avenue North Myrtle Beach, SC 29577
We know what's important to our customers-a well designed room with amenities and services designed for comfort and convenience. A steaming hot breakfast, complimentary high-speed internet access and Marriott's hallmark service will ensure you'll be on your way to a successful visit.